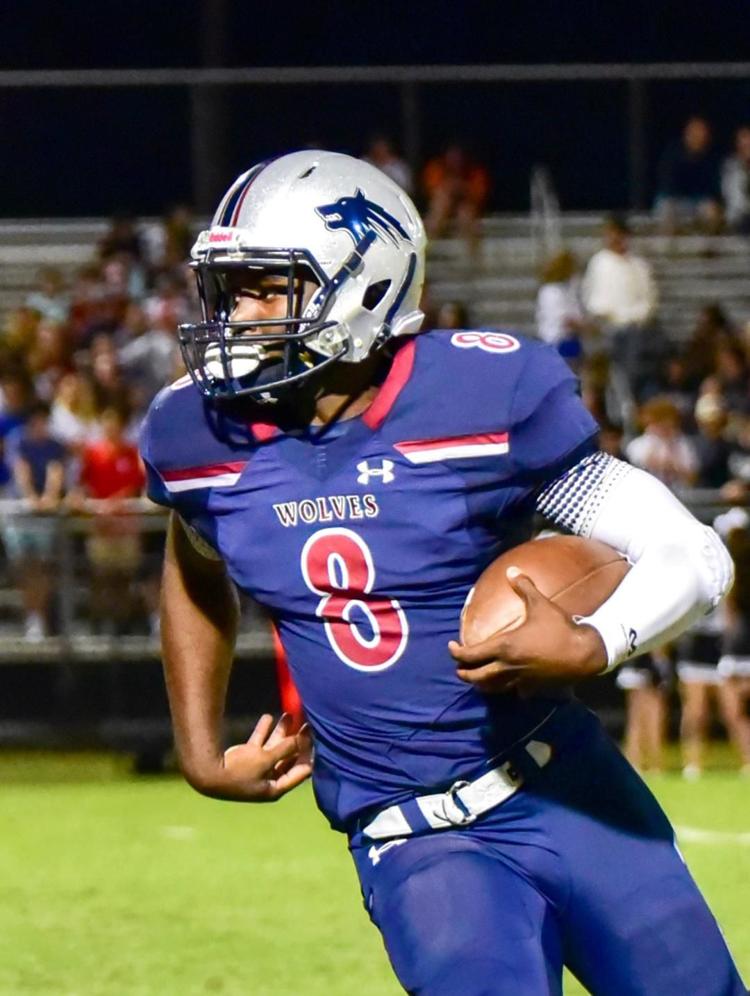 The teams in Region 5-5A have more than enjoyed playing outside their region. 
The Class 5A Lower State region has posted a 24-3-1 record through the first 6 weeks of the prep football season. It also has the distinction of having 3 teams (Dutch Fork, White Knoll and River Bluff) still with unblemished marked.
That could potentially change tonight with 4 teams in action Friday:
White Knoll (5-0) at Lexington (5-1)
The Timberwolves have matched their best start in school history. They could break that mark against a Wildcats' team which owns a 14-5 advantage in the series and have won the last 2 meetings. 
White Knoll is coming off a 'bye' week after a 68-42 win over Gray Collegiate. Senior quarterback Aveon Smith set a school record and came within a touchdown of the S.C. High School League mark with 9 touchdowns. 
For the season, Smith has thrown for 854 yards and 16 TDs and rushed for 514 yards and 8 TDs. White Knoll faces a Lexington defense which has allowed just 4 rushing TDs this season and relies on the ground game with Ahmad Bynem-Scott (752 rushing yards, 6 TDs).
Dutch Fork (5-0-1) at Chapin (3-2)
The defending Class 5A champion Silver Foxes have won 5 straight meetings in the series which resumed last year after a 7-year hiatus.
This isn't the only streak Dutch Fork hopes to keep alive at Cecil Woolbright Field:
31 straight games without a loss

20 straight road wins

20 straight region wins 
Since the season-opening 27-27 tie to Mallard Creek, Dutch Fork has scored 40 or more points in 5 straight games and have allowed a total of 26 points during that span.
The Eagles are coming off a 49-43 loss to 
Midland Valley at Airport
North Augusta at Brookland-Cayce
Abbeville at Batesburg-Leesville 
Swansea at Gilbert