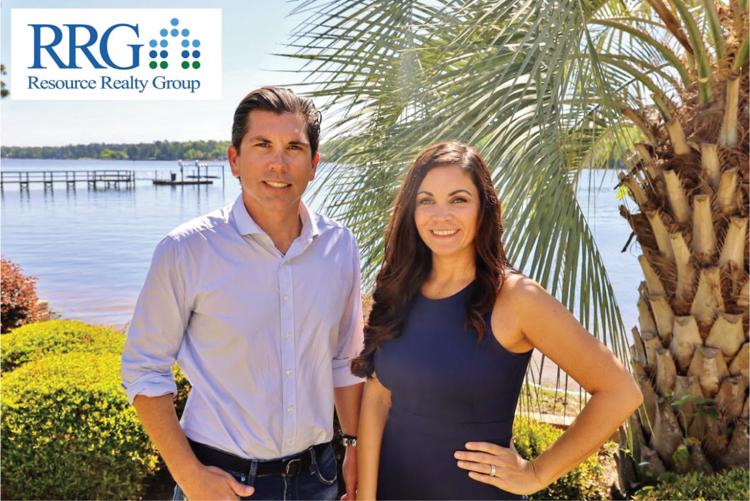 Common wisdom is if something sounds too good to be true, it probably is.
But not for clients of Resource Realty Group. They've saved more than $1.25 million since 2017, thanks to the Columbia-based real estate brokerage firm's innovative approach to home sales commissions.
Dustin Johns founded the firm in 2008 after the recession derailed his construction company. It grew quickly, but after a few years, Johns realized something wasn't adding up.
"Our hard costs don't change based on how much a house is worth," he said. "Cameras don't know how much the home is. The multiple listing service doesn't cost more based on the sales price. Our scope of work is very similar for all homes, regardless of price. Technology has leveled the playing field, yet some brokerages are still using antique commissions models that cost sellers a ton of unnecessary fees."
So instead of the traditional 6% or 7% commission based on a home's sales price, Resource Realty Group moved to a flat $2,800 fee. The fee covers the same all-inclusive full service tasks provided by traditional brokers — from initial phone call to shaking hands (or elbow-bumping now) at the closing table.
Resource Realty Group's 24 agents and brokers — including Johns' wife, Tara, who plays a key role in selling and managing agents — have the same tools and connectivity as larger firms, but without the corporate oversight or debt, Johns said. That translates to client savings at closing.
"A lot of people can't afford or don't want to pay a 6% commission because they don't have enough equity in their home. Even if they did, why should they waste it on exorbitant fees?" he said. "This approach gives sellers more cash to put to better use and increases the available inventory by adding homes that otherwise would not be on the market."
Customer John Patton said Johns' knowledge of the market and marketing plan convinced him to try Resource Realty Group. "I loved his fee structure but thought there had to be a catch. There wasn't. We sold in two days with multiple offers."
"We saved $20,000 in fees and commissions, and our house sold for $25,000 more than we expected … in three days," added customers Brad and Becca Matthews.
This innovative approach also has opened up a lot of opportunities for Resource Realty Group. The firm has grown dramatically since implementing its flat-fee model.
Headquartered in Lexington, Resource Realty Group serves the greater Columbia market and has now expanded to Greenville.
"We are the 'little big guys,' selling more than $70 million of real estate annually — and growing," Johns said.
Contact Resource Realty Group at 803-758-4444, visit KeepYourEquity.com or email info@ResouceColumbia.com.