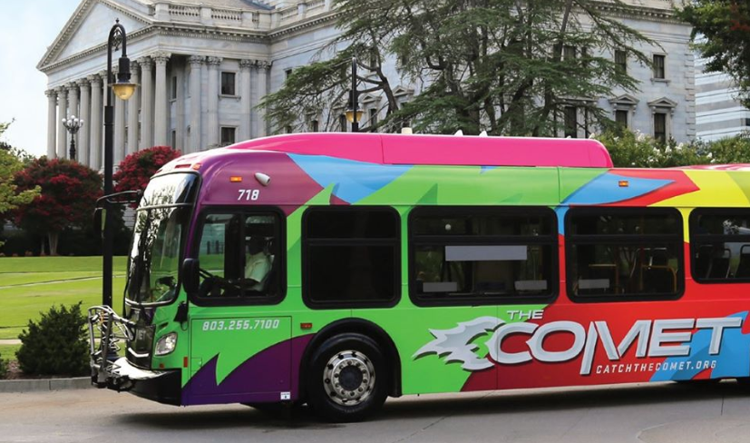 Central Midlands Regional Transit Authority (The COMET), was recently awarded a grant of $151,776 by the Federal Transit Administration (FTA).
The grant was awarded as part of the FTA's human trafficking awareness and public safety initiative in efforts to reduce human trafficking in the Midlands.
Officials say the grant will allow The COMET to hold public awareness events in communities across the Midlands. The COMET will play a role in the development of pamphlets, posters and other informative materials to promote human trafficking awareness and rider safety.
FTA acting administrator, K. Jane Williams said the funding will empower transit agencies and other organizations to develop local solutions to address human trafficking on public transportation. "Our goal is to build awareness among all transit operators and the traveling public to enable them to recognize and report potential instances of human trafficking."
Executive Director/CEO John Andoh is grateful for the opportunity to bring awareness into the community and inform riders about the dangers and effects of human trafficking. "Our job is to help prevent circumstances like this from occurring in our service territory," said Andoh.
The COMET continues to expand its focus on a safe and reliable mode of transportation for Midlands residents. Information about The COMET's public safety project is available at catchthecometsc.gov.