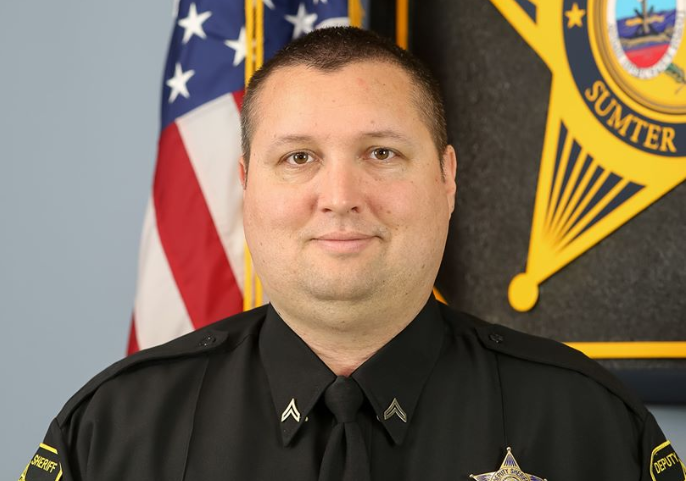 Serve & Connect, a Columbia-based nonprofit founded in 2015, is raising funds for the family of Cpl. Andrew Gillette.
Gillette, 37, was one of the Sumter County deputies who attempted to serve a detention order and eviction notice to a resident Tuesday morning around 11:30. The resident, Terry Hasty, 56, opened fire on the deputies and Gillette was fatally wounded, despite wearing a bullet-proof vest. Gillette was a member of the Sumter County Sheriff's Office since 2013.
Kassy Alia founded Serve & Connect in memory of her late husband, Officer Gregory Alia, who was killed in the line of duty in 2015. 100 percent of the funds raised will go to Cpl. Gillette's family.
Gillette came to Sumter on assignment to Shaw Air Force Base after retiring from a 12-year career in the United States Air Force.
He was a husband, father and beloved member of his community. He has a long history of law enforcement officers, dating back to his great-grandfather and a great-uncle. Gillette entered the law enforcement field because said he liked to help people.
To donate to the memorial fund, visit Serve & Connect's memorial fund page for Cpl. Andrew Gillette.