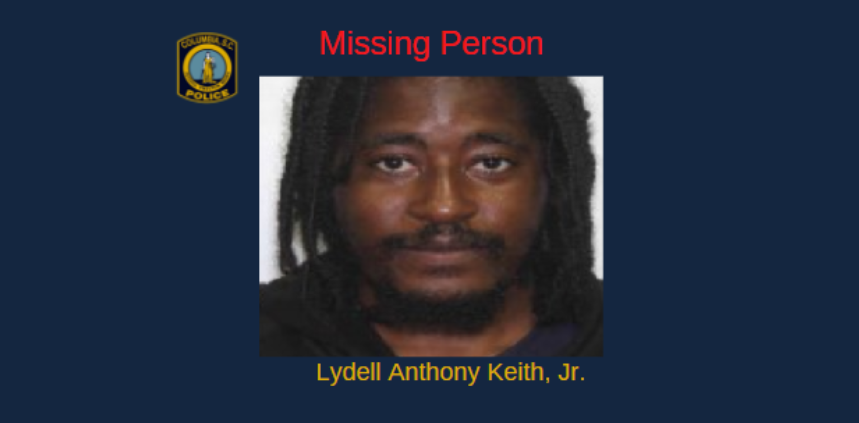 Investigators with the Columbia Police Department's Special Victims Unit are searching for a 33-year-old man.
According to CPD, Lydell Anthony Keith Jr. was reported missing by his father Aug. 21 after he was discharged from a hospital.
The father said his son was supposed to seek additional medical treatment in another county, but did not make it to the final destination.
Keith's father is concerned for his safety, CPD officers said.
Anyone with information regarding Keith's whereabouts are asked to contact Crimestoppers.