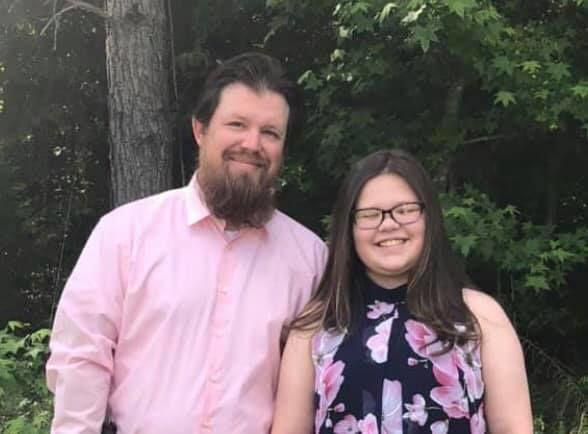 Brandon Prince is from Enoree, South Carolina. He joined the US Marine Corps as a young man, was honorably discharged in 2006 and re-enlisted again in 2007. It is a common situation many veterans find themselves in.
"The main reason I went back was the difficulty of finding work. I have a Bachelor's degree in Criminal Justice as well as Psychology and was amazed how hard it was to find a job outside of the military," Prince said, "But I always missed being a Marine. Everyone does."
Prince was a 70-41 Aviation Operations Specialist. His job was to ensure the logistics of flight operations. Even though Prince said his job wasn't the most glamorous, it was far from insignificant.
"We ensured flight logs were complete, pilots got enough sleep in order to fly, who could lead that day, who had appropriate certifications for missions... it's not sexy, but pilots don't just show up, jump in the cockpit and fly like in Top Gun. It was an important job and I was proud to do it," he explained.
It is a common misconception that veterans who did not serve in combat zones do not suffer from injuries sustained while serving. In 2003, an anthrax vaccine that was administered to recruits in boot camp caused psoriatic arthritis in 20 to 30 percent of recipients. "I always had slight back pain when I got out, but it seemed like it was just getting worse and worse," said Prince.
While serving as a police officer with the Greenville Police Department, Prince woke one morning to find he was unable to move his legs. The pain was unbearable and forced him to resign from the police department.
He was only 26 when he was diagnosed with psoriatic arthritis in his lower back. Prince now takes injections once a month, in his leg for the rest of his life, to help with the pain. "The doctors have always told me I'll never get back the feeling that I had in my back, and the pain will never truly go away," he said. "The VA has taken good care of me. We've had some hiccups but for the most part I can get my medicine and appointments when I need them."
Prince doesn't let his pain stop him from doing what he can for fellow veterans. He is the owner and founder of Deep South Creations, a wood fabrication company with the motto of "if you think it, we can build it." Deep South's most popular creation is its wooden American flags that can be customized for different branches of service. The company has partnered with multiple different veteran non-profits in order to give back to the community, including the Chris Kyle Frog Foundation. "It's a cliche, but I truly believe you have to be the change you want to see in the world," said Prince.
Learn more about Deep South Creations on the company's Facebook page. Read and hear more about Prince on 943thedude.com/soldiersalute.