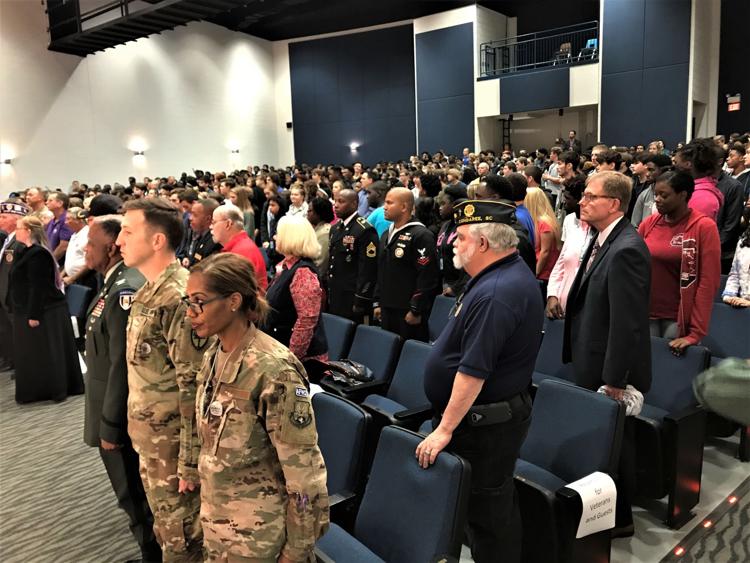 The Dominion Energy Charitable Foundation has awarded a $7,500 grant to IT-oLogy in order to help establish a new Veteran Workforce Re-entry Program.
In 2018 alone, Dominion Energy contributed close to $35 million to community causes that meet basic human needs, environmental protection, and promotes educational opportunities.
IT-oLogy is a 501c3 nonprofit organization dedicated to educate individuals interested in the IT field. The organization works with k-12, colleges, educators and veterans to encourage individuals of all ages to consider IT work in South Carolina.
The organization works to provide South Carolina veterans with industry recognized IT certifications in an effort to help those wishing to return to the workforce. With a background in leadership and communication training, IT managers believe veterans make a good fit for the growing field.
The grant will allow IT-oLogy to provide a no-cost certification to the veterans accepted to classes, starting in February.
"We are pleased to partner with IT-oLogy as part of Dominion Energy's ongoing commitment to help equip veterans with critically needed skills for a modern workforce. This training program can greatly benefit veterans who transition into a high-demand field with well-paying jobs," said Rodney Blevins, president of Dominion Energy South Carolina.
"South Carolina has a shortage of qualified IT professionals to fill open jobs across the state.  IT-oLogy recognizes veterans as ideal candidates to train and employ for these positions, and thanks to Dominion Energy, IT-oLogy can offer veterans the opportunity to be trained quickly at no cost to them," said IT-oLogy president, Tammy Mainwaring.
Interested military veterans may apply at www.it-ology.org/veterans.