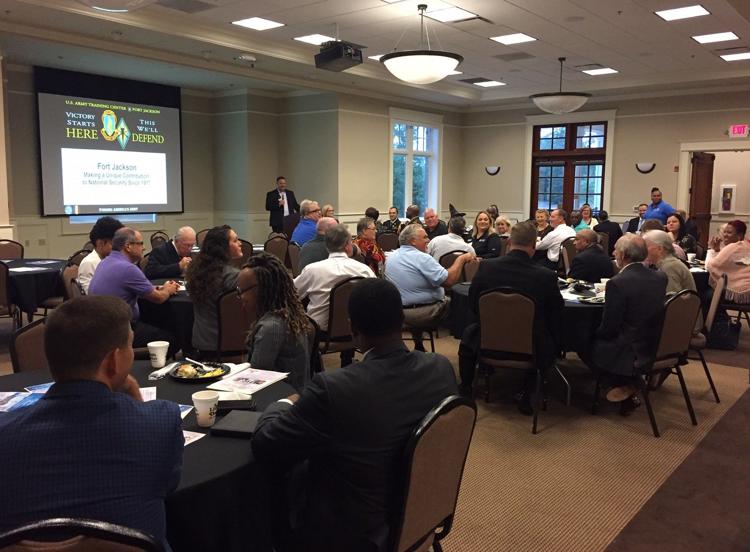 Fort Jackson isn't just creating soldiers — the nation's largest U.S. Army Training Center is also developing talent and retaining families in the Midlands community.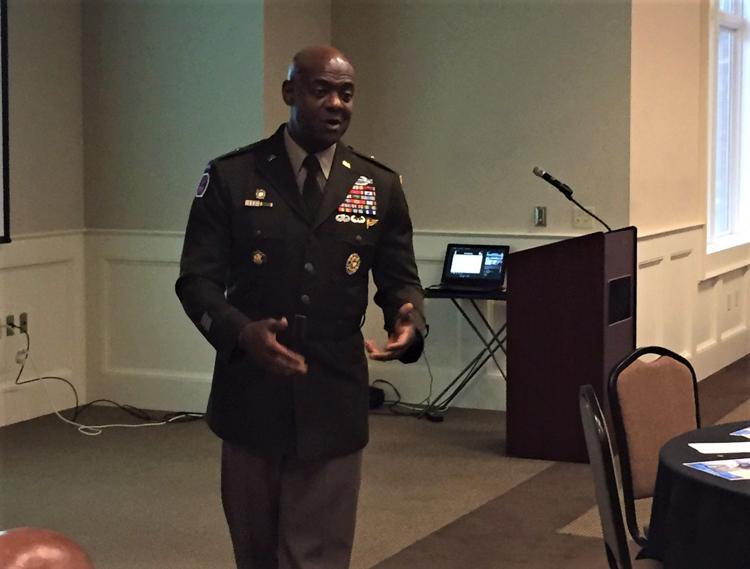 That was one of the central messages Brig. Gen. Milford Beagle Jr., Fort Jackson's commanding general, delivered Tuesday at the Blythewood Chamber of Commerce monthly breakfast meeting at Doko Manor.
Less than one in four Americans 17 to 24 years old are eligible for military service, for physical, mental or legal reasons, Beagle told chamber members and guests. Despite those odds, Fort Jackson graduates 1,000 soldiers every week. Half of the country's male soldiers and 60% of female soldiers come through Fort Jackson, he said.
And a significant portion stay in or return to the area after their military service. The fort claims 46,000 retirees in the Midlands. The vast majority of Fort Jackson's workforce lives in the Midlands, and many more statewide. Overall, the site contributes $2.4 billion to the local and state economy, Beagle said.
Covering 52,000 acres, if Fort Jackson was a city it would be the third-largest in South Carolina by land mass. Beagle said the base continues to make improvements to infrastructure to remain relevant.
"The American public will never need to ask, 'Are we ready?'" Beagle said. "In 190 other countries, soldiers take an oath to a president, king, queen or potentate. Our soldiers take an oath to a constitution, to a set of ideas. That means we take an oath to you."