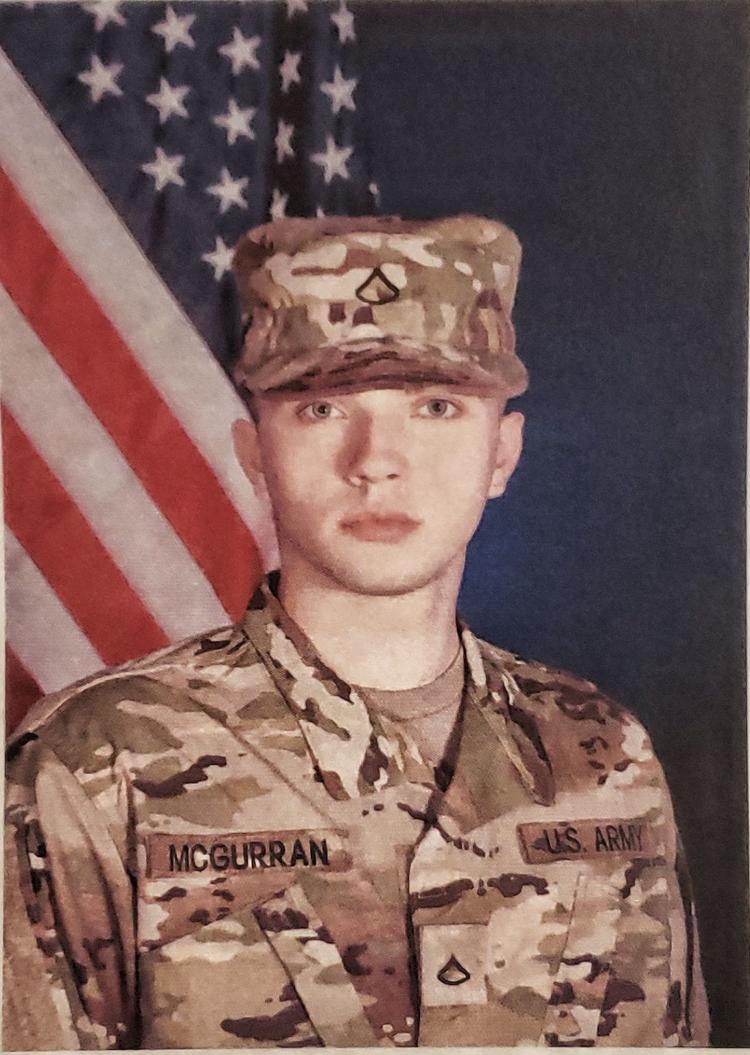 Fort Jackson's third Battalion, 39th Infantry Regiment, one of the basic combat training battalions, held a memorial ceremony to honor the passing of Private First Class Connor McGurran Thursday afternoon.
McGurran was found unresponsive after a training exercise Jan. 8, and declared deceased by medical authorities. An investigation into the cause of death is still ongoing.
A memorial service in the military is a special ceremony, put on by the unit itself. It allows the soldier's unit the opportunity to honor him or her, in the way they feel best represents their fallen comrade.
"Having the unit host this ceremony is a large part of the grieving process for Private First Class McGurran's fellow soldiers, and they are honored to take part in any way they can," said Battalion Chaplain Major Joseph Messinger.
The ceremony hosted the singing of the national anthem as well as a guitar solo of McGurran's favorite song "Hey there Delilah," which he was known to sing loudly in the squad bay to distract others from the hardships of basic training.
McGurran was called a "motivator," and someone who was always trying to put his fellow soldier in a better mood. Battle buddies and fellow soldiers said he was "always putting a smile on your face."
Unable to hold back his grief, Battalion Commander Lieutenant Colonel Penney Michael also spoke highly of McGurran.
"I think Private First Class McGurran's dad would be proud to know that Connor was a major motivator at Echo Company to get the catholic service members to mass on Sunday. He was a team player, and good battle buddy. The day he passed during the middle of the Forge, his closest friends in the company asked if they could continue to carry PFC McGurran's rifle until the end. They wanted to honor their friend," he said.
McGurran is survived by his mother, Shareen McGurran, his father, US Navy Commander Shawn McGurran, one sister, two brothers, two grandfathers and a host of relatives and friends. His awards and decorations include the Army Commendation Medal, Army Good Conduct Medal, National Defense Service Medal and the Army Service Ribbon.