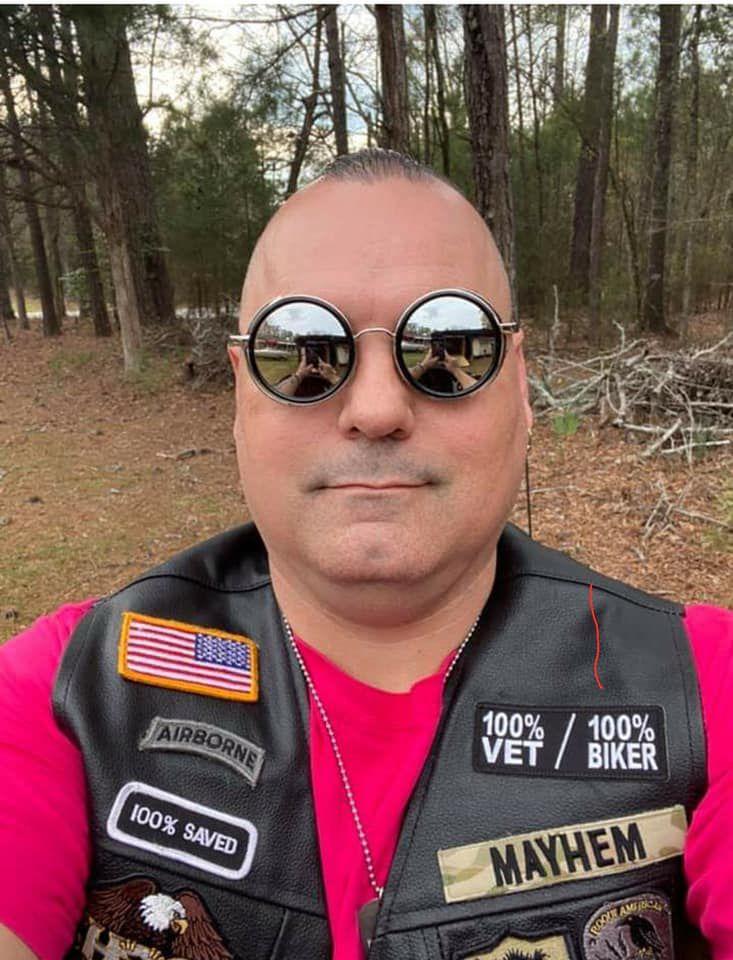 Lexington local Pete Chavis passed away Wednesday night after a motorcycle incident near the 600 Block of Old Lexington Road. Chavis is the seventh motorcyclist fatality in the state this year, according to the South Carolina Department of Public Safety. He was 45-years-old.
Chavis was the chaplain for the Veterans of Foreign Wars (VFW) Post 6740, Lake Murray. He was a respected and well-known member of the post. Chavis was known for "always being there," whether it be assisting with an event, helping a veteran in need, maintenance needs of the post or something as simple as taking out the trash.
He constantly attended unclaimed veterans' funerals at Ft. Jackson and made regular visits to veteran nursing homes. It was mentioned on VFW 6740's Facebook page that Chavis' pride was "most evident when he was wearing his VFW uniform, because he loved serving his country in every way."
Commander of Post 6740 and former guest of The Soldier Salute, Ginger Graham, said, "We are devastated by the loss of Pete. He was a true brother and close friend. We cannot believe such a beautiful soul is gone too soon." She added, "Pete just wanted to help people. After he retired he came to us, fell in love with what the VFW does, and dedicated much of his free time to helping those veterans in need. He was more than just a member, he was our family and we will miss him so much."
Chavis was loved by many. Post Quartermaster Gary Landry, who has served the VFW for 50 years, was with Chavis the night he passed away.
"Pete and I had a special bond. He was a good man and a close friend. He was like a son to me," Landry said. "The last thing he said to me before he left was, 'You're like the father I never had.' That's something I'll never forget."
Chavis served three years in the United States Navy, beginning in 2001. Looking for the chance to continue to serve his country, he enlisted in the US Army National Guard as a 91-B Wheeled Vehicle Mechanic. Chavis served in the South Carolina National Guard for 15 years before retiring in 2018. He is survived by his son, Cameron.
A funeral service will be held at Barr-Price Funeral Home Tuesday from 6 to 7 p.m. Chavis will be buried at Ft. Jackson's National Cemetery with full military honors Wednesday at noon.