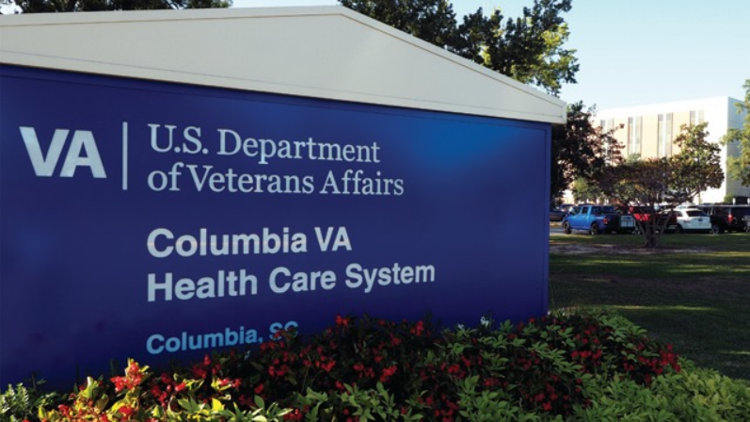 It's been a busy year for the Columbia VA Health Care System. Since the outbreak of COVID-19, the center has begun pushing the VA's fourth mission, released April 14, that takes measures to assist local communities during a national emergency.
A large player and contributor in the Southeast region, the Columbia VA is conducting an average of 1,000 COVID-19 tests per week, with some weeks stretching into the 2000s.
"We are benefiting from a past purchase of a Roche Cobas high-volume analyzer, that cuts down testing time dramatically," said VA public affairs officer Dillon Mcconnell.
The facility is also assisting with testing for other VA health care systems in the Southeast, including three locations in South Carolina, four in Alabama, and most of the Georgia VA locations.
Turn-around time for test results is currently at an average speed of 1.14 days, setting a high standard for testing in the region. Faster testing gives health care providers the ability to make faster treatment decisions, lowering the need for more protective equipment and helping contain the spread of the virus.
"We care for almost 85,000 veterans in two-thirds of the state of South Carolina and we couldn't be more pleased to be able to do more for the community during the pandemic, said director and CEO of the Columbia VA, David Omura. " He noted the importance of the new fourth mission of the VA.
Omura said the VA staff recognizes that in addition to the veterans they treat, the community also needs help. In an effort to do just that, the Columbia VA Health Care System has supplied medical centers across the region with more than 5,000 face shields, 30,000 surgical masks and 117,000 gloves.
Another notable donation of protective equipment was made to the Catawba Indian Nation of Rock Hill.
Omura said he and his team are very proud of the work they are putting in during the pandemic. "Both myself and the rest of the team are elated to know that we are making a difference. This will not be something that is forgotten. It's a great feeling, knowing we are helping and thriving during this time," he added.
More information on testing and the fourth mission of the VA Health Care System can be found HERE.