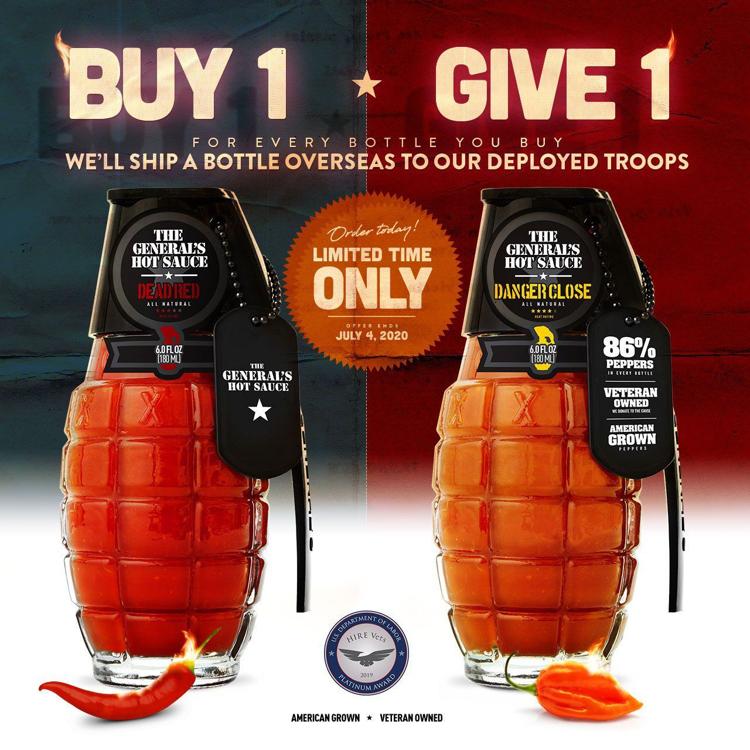 Columbia-based and veteran-owned company, The Generals Hot Sauce, has launched a new initiative to send hot sauce to deployed troops.
Known as "Columbia's own hot sauce," the General's is currently holding a buy-one-give-one sale. Every bottle purchased will be matched with one bottle sent overseas to front line troops.
The MRE, or Meal-Ready-to-Eat, is a reminder of how unsatisfying food can be while deployed to harsher environments for many veterans. The General's Hot Sauce Chief of Operations and US Marine Corps Reservist Sergeant Dillon Cox said he knows how much flavor hot sauce can add to the meals. "The MRE wasn't made with luxury in mind and the ones that do come with hot sauce come with the lowest bidders version, and not a lot of it," he said.  "Anybody who's ever eaten an MRE will tell you how valuable hot sauce can be."
High morale is crucial to the success and completion of operations for deployed units. Small commodities like hot sauce can become a much bigger deal to troops in times of struggle.
The General's Hot Sauce wanted to make sure its mission was still the top priority, even during the COVID-19 crisis. "In the midst of the pandemic, we felt like it'd be a small way to remind our service members that we haven't forgotten about them or lost our appreciation for their service and sacrifices," said Cox.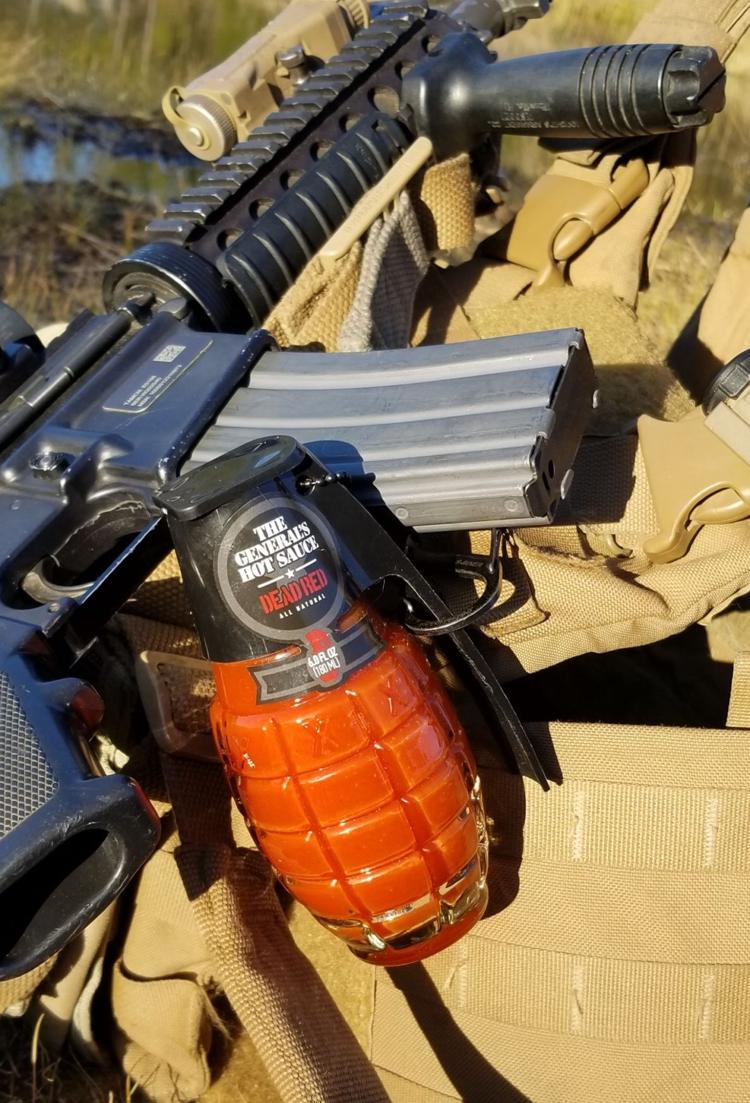 The company will run the buy-one-give-one sale until July 4.
The General's Hot Sauce donates large amounts of profits to veteran and military non-profits around the Midlands and the nation. They have proudly reported donating more than $245,000 since the company's creation in 2012, with a large portion of donations going to the Boulder Crest Retreat in Virginia. Boulder Crest is the founding organization of the Warrior PATHH program, coming to the Midlands through the Big Red Barn Retreat by the end of this year.
Learn more about The General's Hot Sauce on Facebook and at generalshotsauce.com