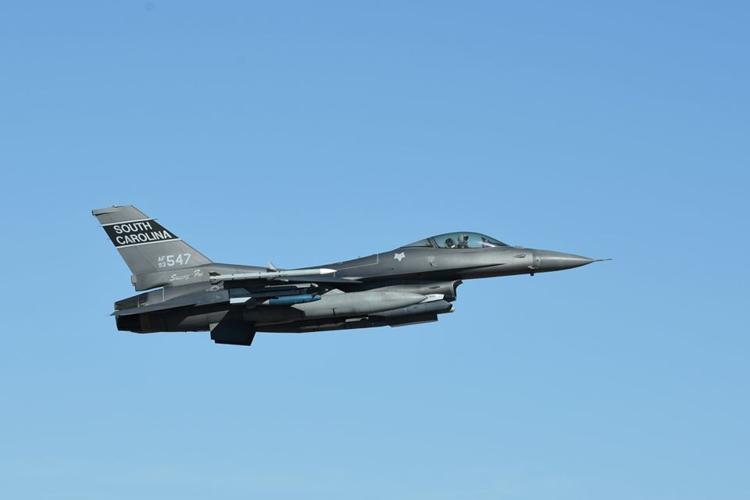 Fighter jets will soar over the Midlands Monday as an expression of thanks to those serving on the front lives of the COVID-19 crisis.
Pilots from the South Carolina Air National Guard's 169th Fighter Wing will fly Swamp Fox F-16 jets in salute over hospitals locally and all over the state. The event is part of a national operation called American Resolve, coordinated by the Air Force.
"This is our way of saying 'thank you' to the South Carolina heroes who are working on the front lines around the clock taking care of us during the COVID-19 pandemic," said Col. Akshai Gandhi, commander of the 169th Fighter Wing. "Look up on Monday morning and know your South Carolina Air National Guard is proud to serve with you. Our intent is to boost morale in our great state."
The planes are expected to be visible at approximately the following times and places.
Prisma Health Baptist Parkridge, 12:05-12:20
Lexington Medical Center, 12:10-12:25
Prisma Health Baptist, 12:10-12:25
Prisma Health Richland, 12:10-12:25
Providence Health, 12:10-12:25
Dorn VA Hospital, 12:10-12:25
Moncrief Army Health Clinic, 12:10-12:20
Times and locations for flyovers elsewhere in South Carolina are posted on the SC Air National Guard's Facebook page.
Air National Guard officials have asked all who watch to share photos and videos on social media and tag them with #AFFlyover or #AirForceSalutes.