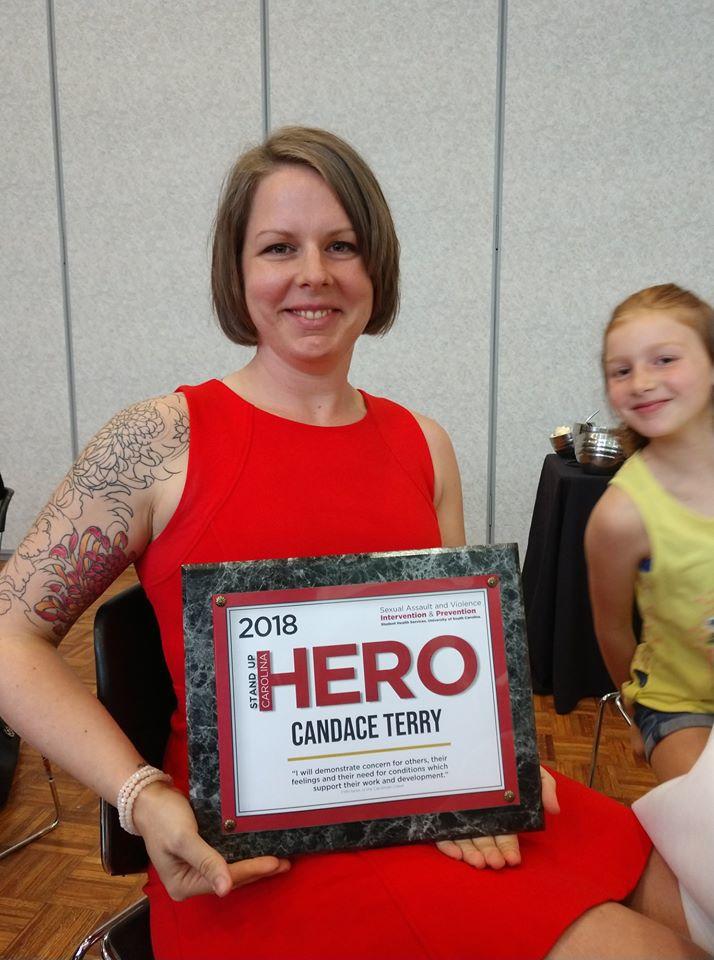 Candace Terry served in the United States Navy as a linguist. While serving, she became fluent in Russian as well as Farsi, a middle-eastern language, heavily spoken in places like Iran, Uzbekistan and Kazakhstan. Terry was eager to dive into the complex life of language even at a young age. To learn a new language, one has to "remap your brain," according to Terry, and think outside of the language you already know.
Terry is the president of the University of South Carolina's Student Veterans Association (SVA). She spent most of her college tenure advocating for veterans' rights. The SVA focuses on the needs of student veterans and how to better help them succeed in an educational environment. "There is this huge misconception that veterans are not cut out for school. That's simply not true," she said. "Veterans, on average, continue to score higher, earn higher GPAs, and overall place higher than their fellow non-veteran students."
The SVA is a national organization with chapters at universities all over the country. The association is credited with helping pass the Forever GI-Bill, which allows veterans to pursue educational benefits for life.
Terry is unafraid to share her past hardships to help better others. In 2004, she said she was sexually assaulted by one of her fellow sailors while on active duty. The assault impacted her for many years and halted her career progression.
"When you are in, you are very much encouraged to kind of put that stuff in the back of your mind. So that's what I did," Terry said. "Later when I got out, I was able to take a step back and begin to process what had happened and move forward."
Terry helped start a panel discussion while at UofSC to help promote post-traumatic growth for veterans still struggling with their past. Founded by Richard Tadeski, it is the theory that psychological issues following adversity can often cause positive growth, or "what doesn't kill us, makes us stronger."
Even with her long list of accomplishments, Terry still finds time to do more for the community. She is the Founder of Corridor to Possibilities, an at-risk youth outreach program in Columbia. The name of the organization comes from the "Corridor of Shame" documentary which explained the sub-par educational systems located down I-95.
Terry is set to graduate from USC with her Masters in Social Work, and hopes to continue to build on the Corridor to Possibilities.
Learn more about Terry on 943TheDude.com/SoldierSalute/