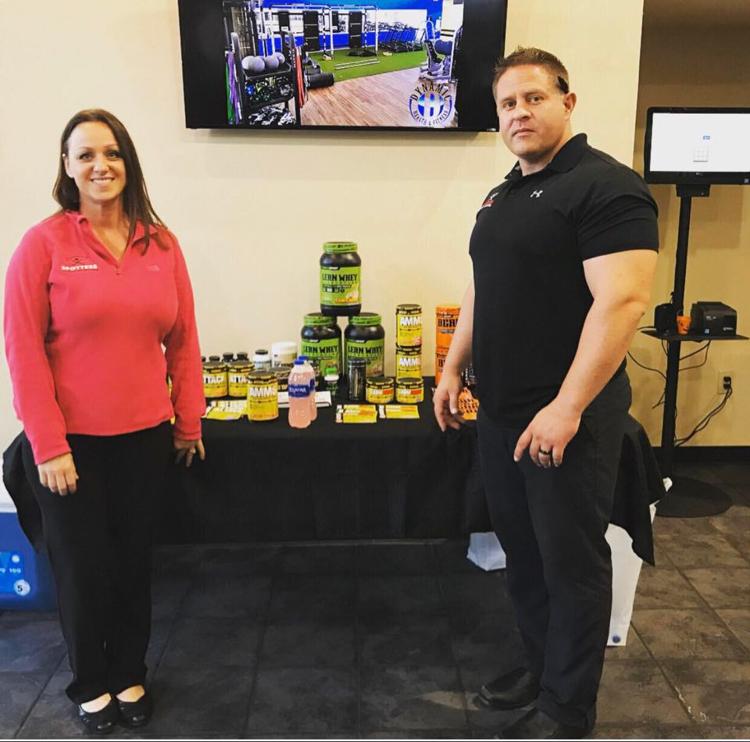 US Marine Veteran Dave Parker is the co-owner of Spotters Sports Nutrition in Lexington, along with his wife. He is a native of Parkersville, West Virginia, which is where he joined the Marine Corps.
Parker left for boot camp the same day the twin towers fell on Sept. 11, 2001. He commented on the moment's severity. "I was getting my stuff together at home and watched the second plane hit the tower. It was a pretty significant day for me," he said. "I believed before I even got to boot camp that I was going to war, there was no escaping it." Parker did indeed go to war with the Marine Corps elite; Recon.
He became a radio operator attached with 2nd Reconnaissance Battalion. The radio operator has a crucial job on the battlefield which includes being the eyes and ears for commanders, allowing for quicker air support, medivacs, supply drops and in the case of reconnaissance, reporting back intelligence gathered through clandestine operations.
Though he was not a reconnaissance-man, he was expected to perform at the same level as his fellow marines in every aspect of warfighting to include marksmanship, close quarters combat, skydiving, light and heavy machine gun employment, basic life saving skills and much more.
Parker holds recon close to him. "It's super cool... everybody on the team, no matter your job, can find themselves behind a rifle fighting the enemy," he explained. Parker said he was honored to "walk in the same hallways with the elite of the Corps."
Seeing the towers fall on the day he left for boot camp, Parker was mentally preparing himself to go to war for a long time. He found himself at the Battle of Fallujah in Iraq, which was the largest city battle since Hue City in Vietnam. Parker and his teams were tasked with entering the city with larger units, then breaking off deeper into districts to conduct clandestine raids, surveillance and even capture High Value Targets. Parker used one word to describe the battle: intense.
He became heavily involved in the sports nutrition field once he left the Marines. Parker's accomplishments are vast, and include rising to the rank of vice president of Cellucor, one of the nation's largest sports nutrition companies.
He and his wife now own Spotters Sports Nutrition in Lexington. "We are a locally-owned mom and pop store. We don't sell just mainstream products that you find in big chain stores, we sell goal oriented products," said Parker.
He said the company is there to help customers meet their goals with the right product, whether it be to "get shredded," lose 10 pounds, or gain 20. "Our extensive knowledge helps us provide a better service for customers," said Parker.
More about Spotters Sports Nutrition can be found on the company's Facebook page. Learn more about Parker at 943TheDude.com/soldiersalute.