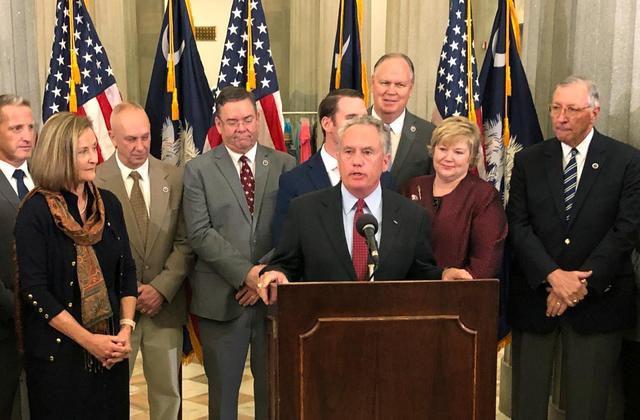 Retired Major General Will Grimsley served 33 years as an infantry officer in the United States Army. Like many soldiers before him, it was never his intention to join the military.
"My father's only rule was, I had to do two years of ROTC, after that I could choose my own path," said Grimsley. His father, James Grimsley, retired from the US Army as a Major General as well. His older brother also served and fought in the Vietnam War.
It was only a matter of time before Grimsley would consider the military. He found his home quickly.
He comically explained, "The army kept screwing up, sending me to new schools, giving me promotions and keeping me around! I found I wasn't terrible at it and grew fond of the feeling of being a part of something bigger than myself."
Grimsley embodies the true vision of an American soldier. A highly decorated combat leader, his brigade was tasked with securing Saddam International Airport in the invasion of Iraq. "Seven to eight major engagements and battles in the first 24 days. Those were tough times and I was surrounded by the finest in the nation," he said.
During those battles, Grimsley placed himself at dangerous points on the battlefield where he believed he could "make the biggest impact," which earned him the nation's third-highest medal for valor and bravery, the Silver Star. When asked what the medal meant to him, he humbly replied, "Rarely are medals the result of individual action. The same is true in my instance."
Grimsley is also the recipient of the Purple Heart medal. Created by George Washington, the medal is awarded to service members wounded or killed in combat. He received the medal after an IED explosion peppered his face with shrapnel and concrete. Although he only has one Purple Heart, Grimsley has been wounded many times. "I've got an AK nick on my left elbow, one on my left shin, and an RPG burn on my right forearm," he said.
Grimsley's military career has taken him far, even to a station at the Pentagon. In fact, he was there the day American Airlines Flight 77 crashed into the building Sept. 11, 2001.
The South Carolina Secretary of Veterans' Affairs is now the job in which Grimsley serves. Appointed by Governor Henry McMaster, his job is to tackle veterans' issues plaguing many of the 400,000 in South Carolina, including post-traumatic stress, traumatic brain injuries, substance abuse, veteran suicide and more.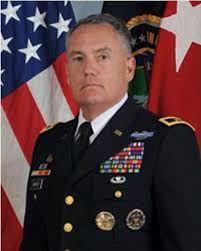 "I think it's an absolute travesty that our young men and women can go to combat, fight for this country, and come home and take their own lives," he stated. "We have to take stock of what's working and keep doing that, while we find out what is not working and make it better."
Grimsley's office will be running a "needs" survey this summer for the veteran community. Find out more at http://va.sc.gov/news.html
Learn more about his story at 943TheDude.com/SoldierSalute