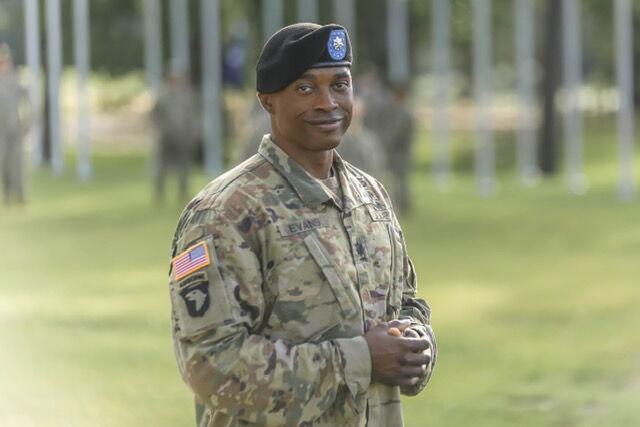 Lieutenant Colonel Jerel Evans has served in the US Army for more than 19 years. He currently works as the battalion commander of a training battalion on Fort Jackson. Evans knew from a young age that the military would be his path. His family heavily impacted his decisions.
"My father and mother served 20 years. My aunts and uncles served. My brothers served. We have a long history of service in my family."
As a child, Evans spent time around soldiers when his parents took him on base. He has fond memories of spending time with soldiers in the motor pool. "I would go down and spend time with them while they conducted maintenance on their vehicles. I grew to love the bond they shared. I just loved being around soldiers," he said.
When it was time, Evans wanted to join the US Army infantry. He consulted with his father on his decision. "In the Evans house, our parents had the last say. So when dad said something, that was law, and we knew it." Evans' father forbade him from joining the enlisted infantry, but not for the reason most parents would give. "My father told me that a father's job is to make sure their children do better than they did," he said. "My father served enlisted for 20 years. So when I said I wanted to be enlisted infantry, he said no, you will be an officer, and that was that."
Evans' father also made another demand that seemed out of reach at the time. When Evans was accepted to the University of Mobile in Alabama, Evans' father said, "You are not going there, you are going to West Point."
Evans was accepted, and graduated from West Point. The school is the prestigious military academy of the United States and has been teaching the next generation of US Army officers since its inception in 1802.
After 19 years of service, Evans is the Battalion Commander of 1st Battalion 61st Infantry Regiment, also known as the "Roadrunners." The name is not given for the cartoon character, but for the valiant soldiers that used to run the roads in Vietnam in search of the Viet Cong hiding in the jungle.
Learn more about Evans this week on 943TheDude.com/SoldierSalute.