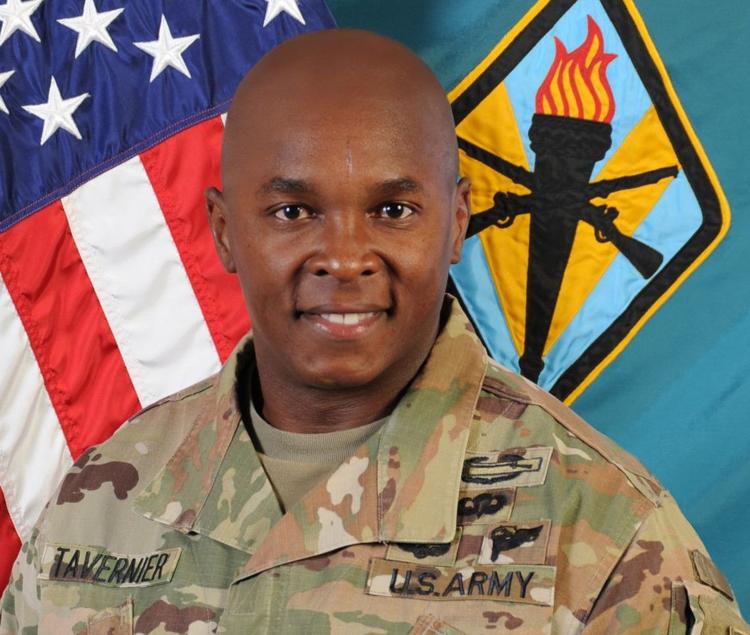 Command Sergeant Major Philson Tavernier has served 24 years in the United States Army.
He recently became the new senior enlisted leader of Fort Jackson, as of July. His Army story has been a long one, which began on a small island in the Caribbean.
Tavernier was originally born on the island of Dominica. At 18 months old he lost his mother. His father later moved them to America, where they settled in Queens, New York. He joined the US Army in July of 1996 and two years into service, was awarded his citizenship.
Many military service members have a moment of realization when deciding that service is or is not for them. Tavernier's story is unique because he said he never experienced this moment.
"I'll be totally honest, I never said this would be a career for me. I just took each new assignment, rank, job or opportunity the Army gave me and gave it everything I had. One thing led to another and here I am with 24 years of service."
Tavernier claimed his success in the US Army has been made possible by two things: completion of Ranger School, the Army's premier leadership course, and finding a mentor.
In the US Army, soldiers are encouraged to find and learn from a mentor of higher rank and title. This allows for successful, longer-serving men and women to pass down their knowledge, stories of successes and even failures in order to teach the next generation of American troops.
The job of the Ft. Jackson Command Sergeant Major is to act as the senior enlisted leader and advisor to the installation command staff, including base commander, General Milford Beagle. Tavernier's job allows him to assist in creating stronger bonds with the community, but also sustaining bonds created by his predecessor.
"I am excited to start this job. My wife and I will be looking for ways to better connect with the Columbia community in an effort to continue the great partnership between Ft. Jackson, South Carolina and the surrounding communities."
Learn more about Tavernier's story at 943TheDude.com/soldiersalute.