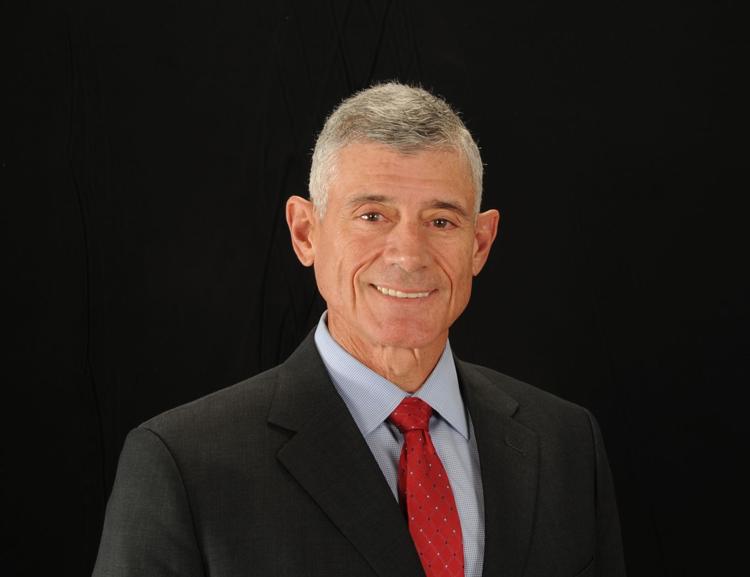 At the highest mantle of the University of South Carolina, President Robert Caslen leads the Gamecock community with the leadership style he gained through his years as an officer in the United States Army. He served more than 30 years, achieving the rank of Lieutenant General.
"I went into the infantry. I wanted to be at the tip of the spear in the crucible of ground combat. I'm a fighter, I always have been. So I chose Army Airborne Rangers," he said.
In the top drawer of his desk at UofSC lies a stack of memorial pamphlets: 54 names of men and women who served under him and gave their lives. He wears a memorial bracelet for a young officer under his charge from one of his seven deployments, with six similar bracelets nearby on the shelf. They all bear the names of those closest to him who have fallen in battle.
"I keep them close and read them from time to time. I don't want to forget them. I don't want to forget their sacrifice," he explained.
A career soldier to his core, one of Caslen's most memorable accomplishments is the nearly unthinkable instance of running back inside the Pentagon after American Airlines Flight 77 crashed into the building Sept. 11, 2001.
"I wasn't just going to stand there and do nothing. So I tried getting in twice," he said. "The guards wouldn't let me the first time, but I made my way around, got inside and started doing what I could." Caslen entered the building and performed tasks as small as turning off the stoves in the kitchens, to attempting to re-engage the ventilation systems and establishing a control center to open lines of communication with Airforce One and the White House. "It was a long night. The building was burning just down the hall, but we had a job to do," said Caslen.
It comes as no surprise that Caslen's sons share their father's views of service. His eldest is a firefighter who received the Georgia Medal of Valor in 2018 for pulling a mother and her small child out of a burning apartment. His middle son works for the FBI in counter terrorism, and his third son attended West Point and serves as a Captain in the US Army. "I love all of them, their kids, their wives, grandkids... I'm very proud to call them my sons," he said.
Caslen's appointment as president of the university in August was surrounded by controversy. A UofSC source said some felt his "lack of a doctorate and heavy military background made him unqualified to run the university," despite his Master's in Science, MBA, achievement of three star General, and position as former Superintendent of West Point Military Academy.
While leading at West Point, Caslen was known to have made strides in improving the diversity and inclusion at the school. UofSC leaders said he is determined to do the same at the University of South Carolina.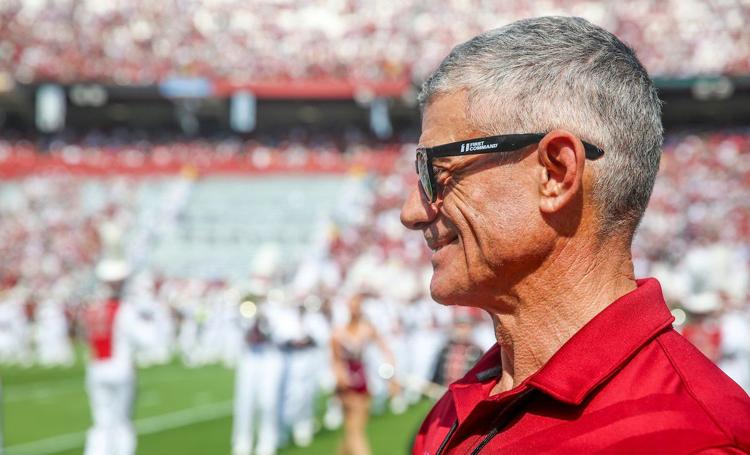 Most recently when he was forced to make the decision to close campus amid the COVID-19 pandemic, Caslen said he received some criticism from local government. However, it did not upset him or change his mind. "It didn't bother me a bit. When you're in crisis and have the bold leadership to do what's right, you know you are doing the right thing and you're not second guessing yourself. You're moving forward," he said.
Those who have served with Caslen speak the highest praises, including the Secretary of the South Carolina Department of Veterans Affairs, retired US Army Major General (MG) Will Grimsley. Grimsley was with Caslen at the Pentagon Sept. 11.
"I worked with him in the Pentagon and then for him when I redeployed from Iraq back to Fort Stewart, Georgia after the invasion. If you've ever heard the phrase, 'leads by example,' then you would instantly be describing General Bob Caslen. Fit, dedicated, loves soldiers and soldiering, family-oriented and a leader who gives you latitude to operate and succeed - but when you come up short, is always there to build you back up. We are fortunate to have him now leading the University of South Carolina," said Grimsley.