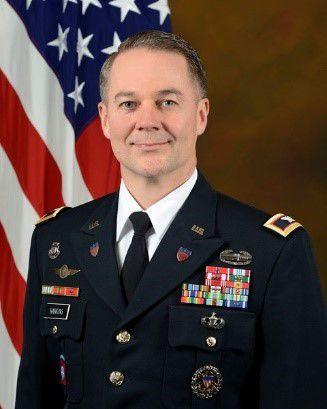 Colonel John Hankins has served 25 years in the United States Army. His career began at 25-years-old in Missouri. Hankins' farming family went bankrupt during his freshman year of college in 1986. With times being hard and college loans coming due shortly after graduation, he decided to enlist in the United States Army, under the student loan repayment payment program.
He had never intended on having a career in the military. He joined to learn valuable skills and earn a degree in accounting, in order to better his chances of success after the military. Realizing quickly the opportunities the Army had, he applied for Officer Candidate School (OCS) while serving at Fort Bragg, stationed with the US Army Special Operations Command.
"Who you knew," was a strong factor for finding employment in his hometown, according to Hankins. He enjoyed the fairness and equality he found in the Army.
"I quickly realized that the Army rewards performance. If you perform, it really doesn't matter where you come from. The Army recognizes performance and they will promote you based on that," he said.
Two years after applying for OCS, he was accepted, attended, and was commissioned as a second Lieutenant at Fort Benning, Georgia.
Hankins then served three years in Germany and returned home to serve nine years as a Company Commander in the famous 82nd AirBorne Division. His list of accomplishments includes a post at the Pentagon.
One of Hankins' most notable qualities is his humble ability to lead. When asked about his job and accomplishments, he seems nearly incapable of using the the word "I." He prefers to use inclusive wording like "us", "we," and "them."
He was asked if becoming a General in the Army was a goal of his one day.
"I have never asked for an opportunity, I have only waited for the Army to give me that next opportunity. I don't sit around waiting for a star, and I have no delusion of grandeur that a star is coming my way. I enjoy what I do... I have never questioned it, I have simply saluted the flag and moved on to the next objective. When my time here is done, I plan to take the next opportunity the Army affords me and go do that to the best of my abilities," he said.
More about Hankins can be heard and read at 943thedude.com/soldiersalute.