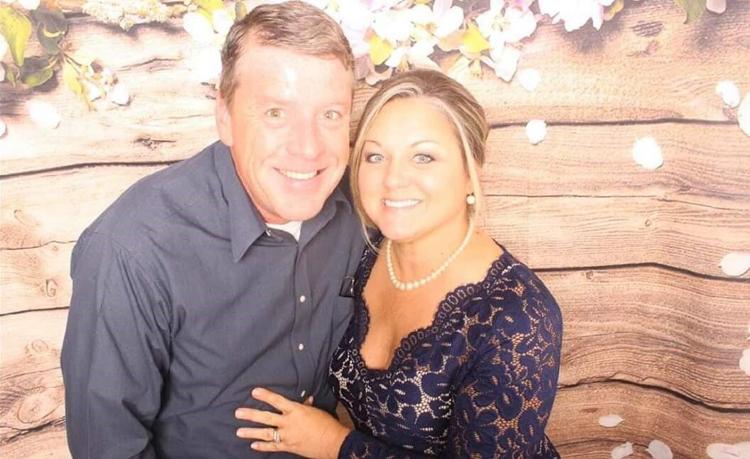 Air Force veteran Rebecca West said her decision to serve was an easy one.
Her father served in the Air Force and brought West to many of his duty stations around the world including Madrid, Spain and Turkey. She enlisted as a 1-Charlie-3, Command & Control Operator. Her job was to manage activities within Air Force installations, command posts, operations centers, and command centers.
West was exposed to the dangers of the military before she ever swore her oath of service. While her father was stationed in Turkey, a local terrorist organization known as the PKK began rocket attacks on the base. West and her family were hastily evacuated from the base, sending evacuation aircraft in every direction in case of anti-aircraft attacks.
"I was very calm throughout the whole thing. I think it was because of my exposure to the world at that time," she said. "I also felt very safe whenever two F-16s came into view, and escorted us home on our wingtip. That was when I knew I wanted to serve."
Another special event occurred in Turkey for West. She met her husband, airman Brian West, while living there and attending school. They fell in love, and when West returned to the U.S, they got married, and she enlisted in the Air Force.
West credits her career progress to the never-ending support of her husband. "He had been in longer than I had, so he was always mentoring me and making me better. I was always being put up for awards, commendations, airman of the quarter, airman of the year," she said. "His support and motivation was such a great experience."
The West family owns and operates LINE-X of Columbia, a truck bed liner company that also provides truck and car accessories. The two stumbled upon the business after a friend asked them to get his truck lined while he was deployed. They purchased the business and employed two of their sons, A.J and Tyler. The company holds tightly to strong family values, and though there are some employees that are not related, everyone at LINE-X of Columbia is considered family.
More about LINE-X can be found on the company's website. Hear more about West and her story on 943TheDude.com/soldiersalute.