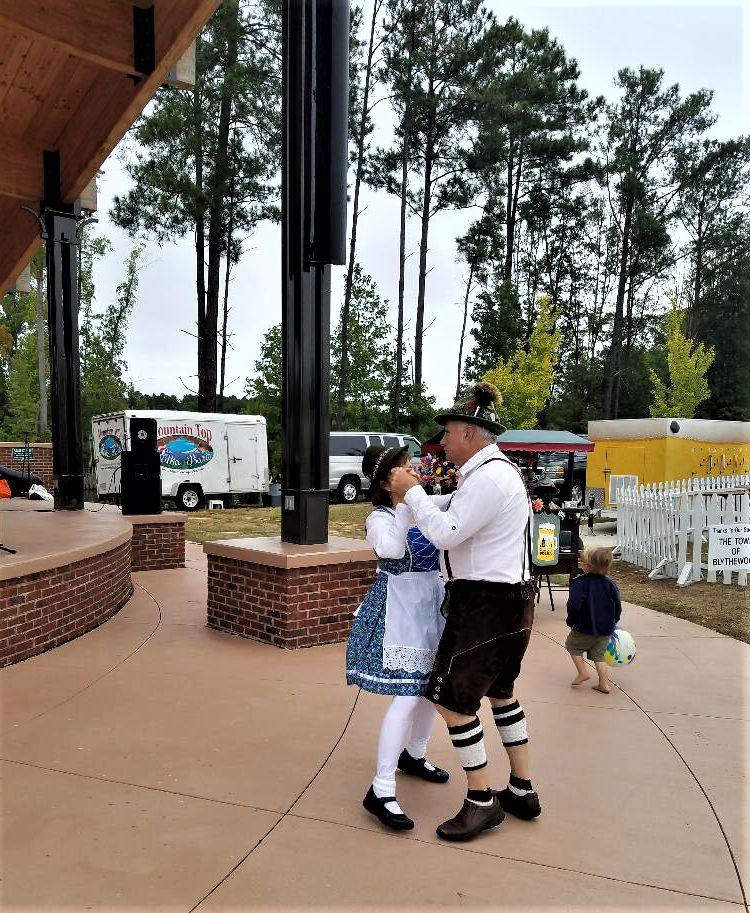 Lederhosen and dirndls were the dress of the day and polka music filled the air as area residents filled Doko Meadows Park for Blythewood's first Oktoberfest.
Attendees enjoyed a taste of fall weather alongside German beer and wine in Biergarten tents, topped with treats from food trucks offering traditional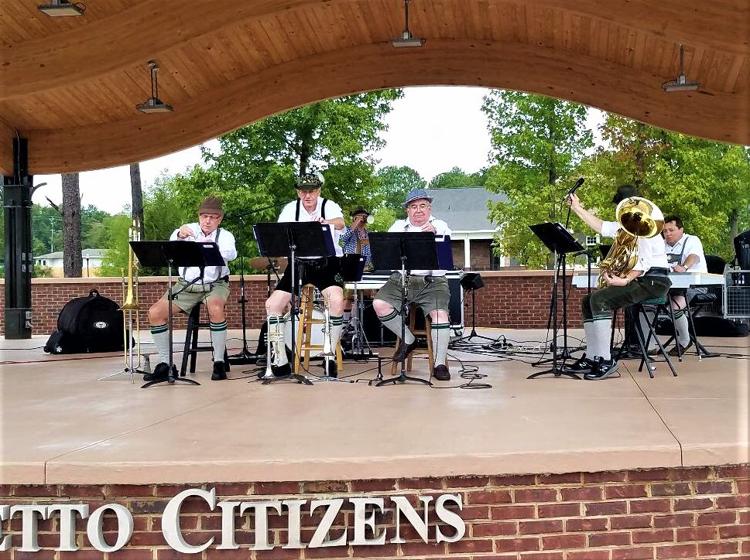 German food, barbecue, pretzels, ice cream and more. Live bands, including German oompah and polka bands with a little Southern rock thrown in, kept the crowd hopping.
In between sets, the brave competed in a yodeling contest, flaunted their finery in a German dress contest, and tried to outsmart a herd of Jersey bovines in a game of cow patty bingo. Games, balloons and face painting booths kept littler schnitzel-eaters entertained.
Blythewood's first Oktoberfest celebration was sponsored by the Blythewood Chamber of Commerce.