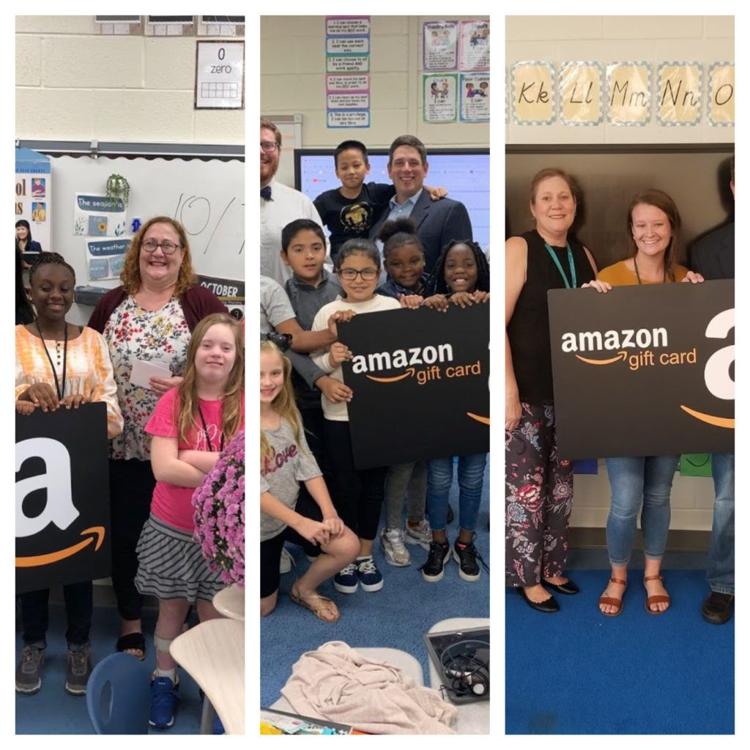 Three Lexington School District 2 teachers were recognized on Monday as part of House of Raeford's new "FLOCK Loves Teachers" (in this case) campaign. The focus of the campaign is to bring attention to incredible people or organizations across our community and this week, local educators were celebrated. Each teacher received a $350 Amazon Gift Card and a hanging basket of mums as part of the recognition.
The presentations were held on Monday, at their respective schools.
The teachers receiving the gifts were: Stephanie Burgess, 4th grade teacher at Saluda River Academy For The Arts; Kaylee Madge, 3rd grade teacher at Riverbank Elementary; and Jessica Zearfoss, ELA and Math teacher at R.H. Fulmer Middle School.
"We wanted to do something different to highlight our schools and the amazing teachers and staff that make Lexington 2 so special," said Chuck Underhill with House of Raeford. "'FLOCK Loves Teachers' is just our newest effort to say thank you."
Each teacher was selected by their administrators and chosen because of their commitment to their students and their team.
Riverbank Elementary Principal, David Sims, said picking Ms. Madge was easy, "in just 4 years of teaching Ms. Madge's innovative teaching strategies, leadership skills and being a team player make her an incredible asset for our school."
FLOCK is an acronym for Faithful Love Offering for Christ's Kingdom. As a nonprofit outreach program, FLOCK partners with charitable organizations to responsibly distribute resources—monetary gifts, product donations, and volunteer activities—to help meet the needs in communities where House of Raeford Farms has operations.