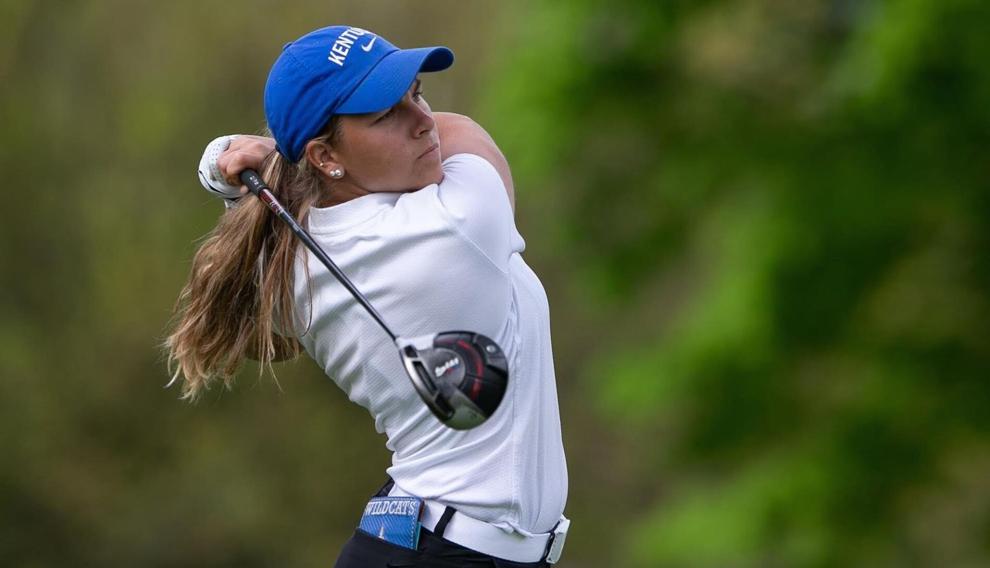 Jensen Castle was holding one of golf's most beautiful trophies late Sunday afternoon, but Tuesday she'll be at Columbia Country Club cleaning golf carts, picking balls up on the driving range and doing whatever else needs to be done — just as she has all summer.
Castle completed a Hollywood movie-worthy come-from-behind finish to win the 121st U.S. Women's Amateur this week at Westchester Country Club in Rye, New York. The West Columbia native was seeded 63rd out of 64 players going into last Wednesday's match play component of the tournament. In the two days of stroke play before that, she had to birdie her final hole to get into a playoff for one of the last two spots in match play.
None of that appeared to faze Castle during Sunday's grueling 36-hole match play final. A rising junior on the University of Kentucky golf team, Castle again came from behind to beat Arizona's Vivian Hou, 2 and 1.
And none of that surprised her boss at Columbia Country Club, where she worked as a cart attendant this summer.
"Her head's on straight," said Chris Sparrow, CCC's general manager and head golf professional. "She's focused and doesn't get caught up in all the other stuff around her."
She's also generous about sharing her time and expertise with younger players, Sparrow said.
"We had a golf camp for kids this summer where five of the 12 players were girls. Jensen came out and talked to them about golf, playing at Kentucky, demonstrated all kinds of different shots … it was awesome."
Like many others at CCC anxiously watching the final holes Sunday, Sparrow admitted it got a little nerve-wracking. "But when two elite players go at it like that, you've got to sit back and enjoy it," he said.