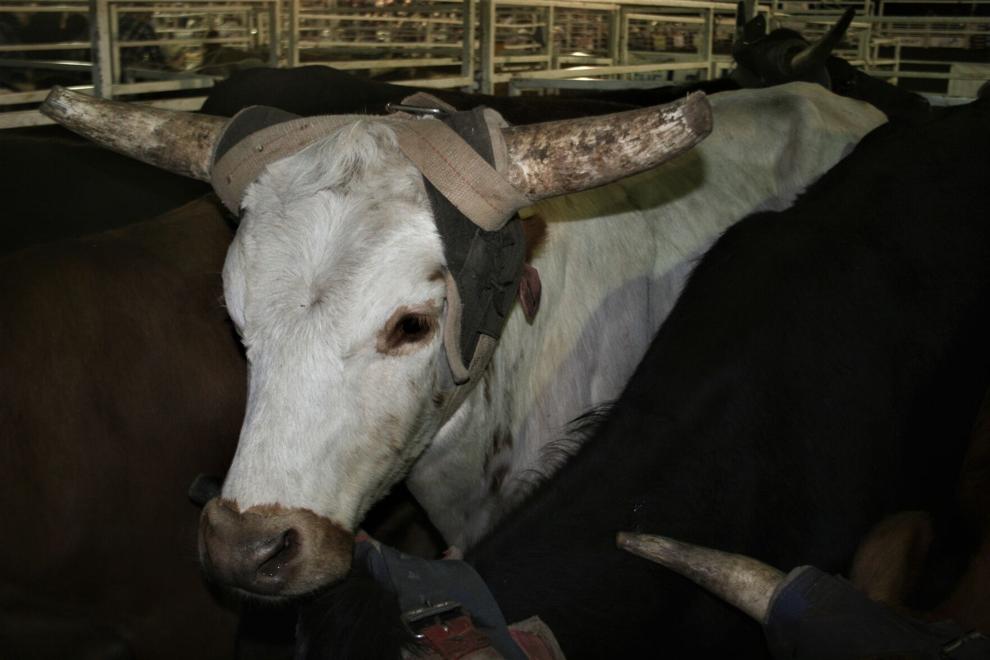 The first Bull Bash will be coming to West Columbia Friday and Saturday: two back-to-back nights of competition featuring bulls, broncs and champion riders.
Several reigning champions including the world-champion bull, saddle bronc and last year's champion bareback bronc will be featured. Bulls and broncs are typically featured on separate nights at most rodeos, but the Bull Bash will have both performances on both nights.
Coordinator Rance Woodley said he and the other staff members are looking forward to the new type of event . "One thing we're really excited about is the bulls and broncs being the superstars of the event. Normally it's the last thing we do, so a lot of grandparents and young kids are leaving early because it's getting too late for them. Now they'll be able to see it," he said.
In addition to the main attraction, patrons can also enjoy food and live entertainment. The One Armed Bandit will perform Friday and Saturday alongside wild buffalo, zebras, horses and more. Local country band Two for the Road will perform Friday night from 5 to 7 p.m.
The Bull Bash will be a safe environment with masks available at the gate and multiple handwashing stations throughout the arena, according to Woodley.
The event will be held at the South Congaree Horse Arena, at 395 Oak Street West Columbia, with free parking. Gates open at 5 p.m. and performances start at 7 p.m. Vendors include a mechanical bull, food and souvenirs.
Advance ticket sales are available. Additional details and information can be found at southcongareechampionshiprodeo.com/bull-bash.