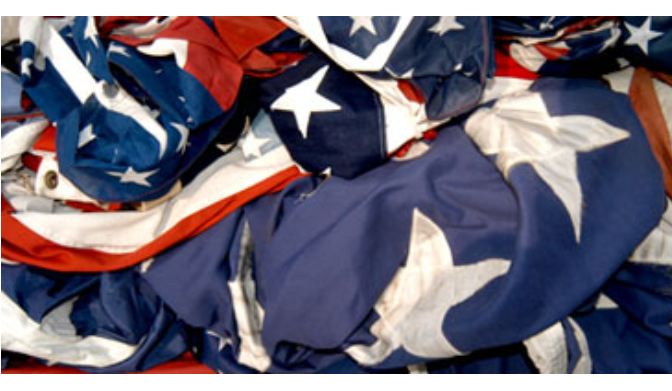 Members of American Legion Congaree Post 90 are welcoming guests to partake in a flag retirement ceremony April 24 at the South Congaree Arena. 
The post members will fold all the old, worn or tattered American flags before properly disposing of them in a fire.
"The American flag is a symbol of our country. We fly it to show our patriotism and to support them men and women who served or are now serving in the military services, defending our rights for free," the post's announcement reads.
According to post Commander John Matthews, the group holds a flag retirement ceremony roughly once every two years. "We do this as a 'thank you' and a reminder on how to take care of your flags and burn them in a proper manner," Matthews said. "This time, we're trying to do it on a larger scale for the community."
Anyone bringing an old flag of their own to be disposed will be able to place it on a table when they arrive, where it will be folded in triangle form. If the guest wishes to participate in a processional of bringing their flag down, they may take it back once folded. If they wish to sit and observe, they may leave it at the table, according to Matthews.
"We intend to demonstrate the proper way of retiring 'Old Glory,'" the post's release noted.
The event will begin at 6 p.m. and the main flag burning will take about 30 minutes. Additional flags brought by guests will continue to be burned throughout the evening, Matthews said. The South Congaree Arena is located at 395 Oak St., West Columbia.