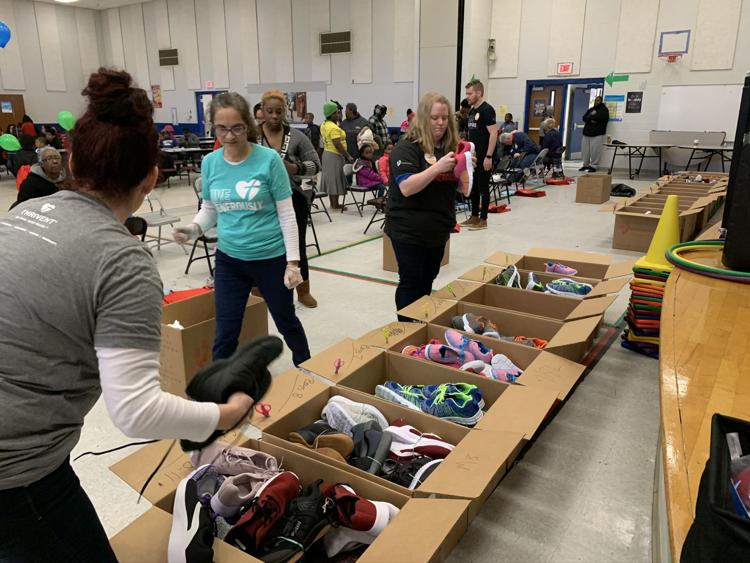 Hundreds of Midlands children have new shoes and socks to wear, thanks to a partnership between Thrivent Financial and Samaritan's Feet.
Samaritan's Feet handed out the shoes and socks to students at Pine Grove Elementary School Saturday in an event made possible by Thrivent Financial as part of a nationwide campaign.
Samaritan's Feet International is a nonprofit humanitarian aid organization that serves and inspires hope in children by providing shoes.
"Thrivent Financial is honored to partner with Samaritan's Feet to give our employees and members the opportunity to express our generosity to provide hope to the next generation. We are thankful to be able to volunteer and make a positive difference here in Columbia," said Katrina Jorgensen of Thrivent Financial.
The shoe distribution event was one of many that Samaritan's Feet will host this year around the world as they work to serve one million people in 2020.
"We are truly humbled by the generous giving spirit and partnership of Samaritan's Feet International. In order for our students to thrive and excel academically, they need their basic needs met. Our students have much of what they need but partners like Samaritan's Feet International fill the gaps and address all students' needs. It's not that kids are coming to school without shoes, however their current shoes might be too small, too big or passed down from a sibling. At this event, they'll get a pair of shoes that are theirs. Theirs and theirs alone. What a great feeling and gesture of kindness," said Traci Young Cooper, Richland County School District One's director of strategic partnerships and extended day programs.
More information on the cause is available at samaritansfeet.org.