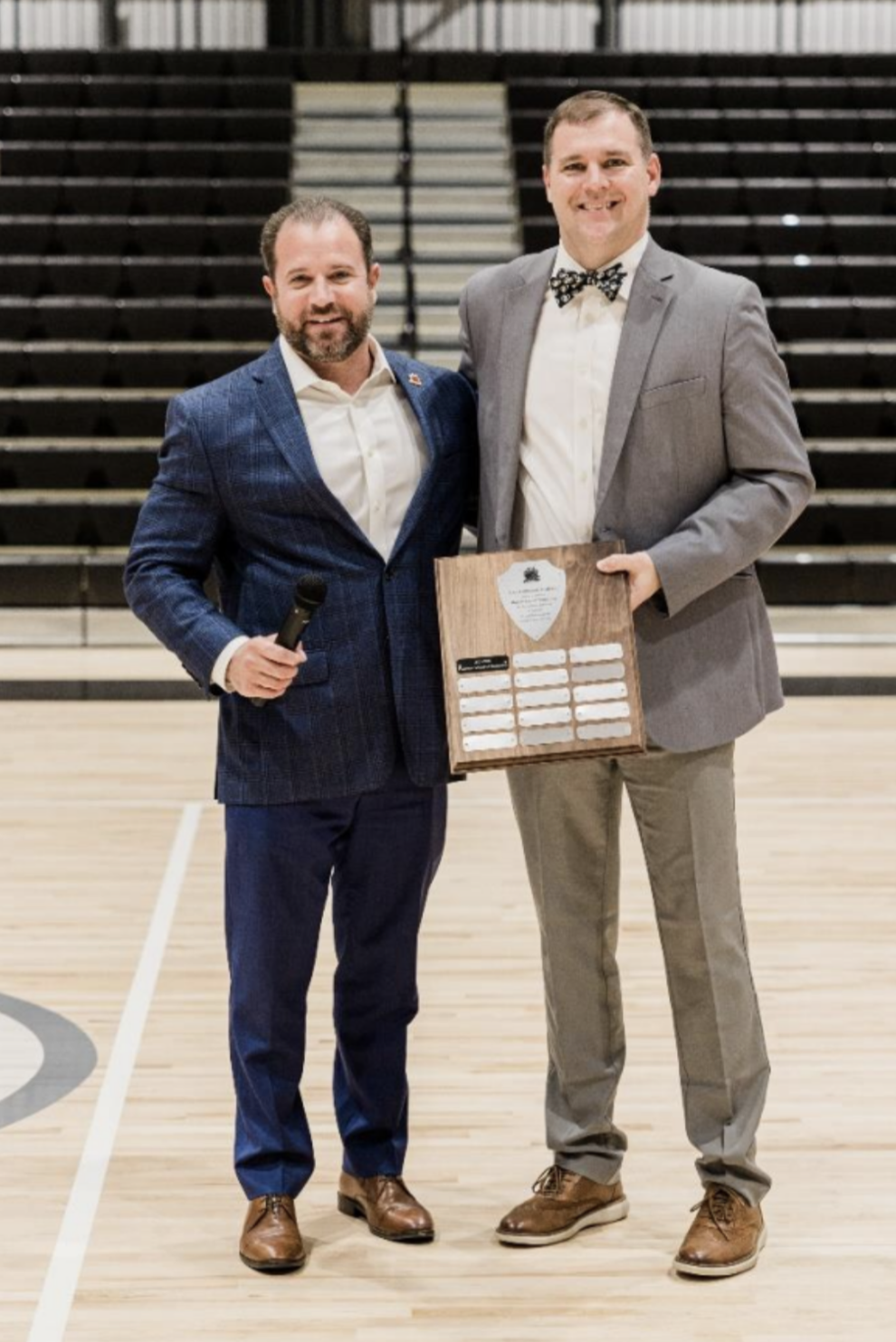 Faculty, students, and staff at Gray Collegiate Academy (GCA) packed the auditorium on Monday as Charter Institute at Erskine presented GCA school leaders with the 2021-2022 Platinum Local School of Distinction award.
The West Columbia-based school was chosen to receive the honor after outperforming its local school district in English II, Algebra I, and Biology I. Additionally, GCA outperformed the local district in the percentage of students identified as college or career ready at a significant level.
Members of the Charter Institute at Erskine's staff and leadership attended and presented the school's leaders with a commemorative plaque.
Gray Collegiate Academy is authorized through the Charter Institute at Erskine and is an eight to twelfth-grade school that focuses on dual-credit opportunities for students and college preparedness.
To learn more, visit graycollegiateacademy.org.