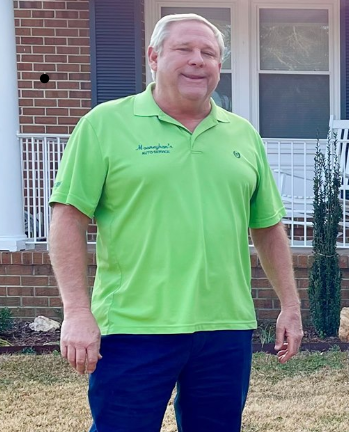 The West Columbia Beautification Foundation has officially approved the date for the 2021 Taste on the River, as of Thursday afternoon. The highly-anticipated event will be held June 8 from 6 to 9 p.m. at Stone River.
Restaurants from across the Midlands will be on-site to offer a taste of their cuisine, in addition to a silent auction and cash bar.
This year's Taste on the River will not only be a fundraiser for the West Columbia Beautification Foundation, but will also honor the life and memory of foundation vice-chair, Bill Mooneyhan.
Mooneyhan was the initiator of the annual event who brought the idea to the board members, according to West Columbia communications and technology director, Anna Huffman. "This one is in memory of him," she said. "He was instrumental in coordinating this event."
Not only was Mooneyhan involved in Taste on the River, but was a beloved local business owner and founding member of the West Columbia Beautification Foundation. He passed away unexpectedly in February.
"We're hoping to raise money to make his legacy prominent, and to continue his mission of beautifying West Columbia," said Huffman.
Tickets are $75 each and include two drinks. Temperature checks will be implemented at the door. Other safety measures will include hand sanitizing stations and required mask wearing when not eating or drinking.
Anyone interested in participating as a vendor or donating an item to the silent auction can contact Kelli Ricard at kricard@westcolumbiasc.gov.
Huffman said tickets will be going on sale soon. Stone River is located at 121 Alexander Rd., West Columbia. Additional information will be updated on the event's Facebook page.