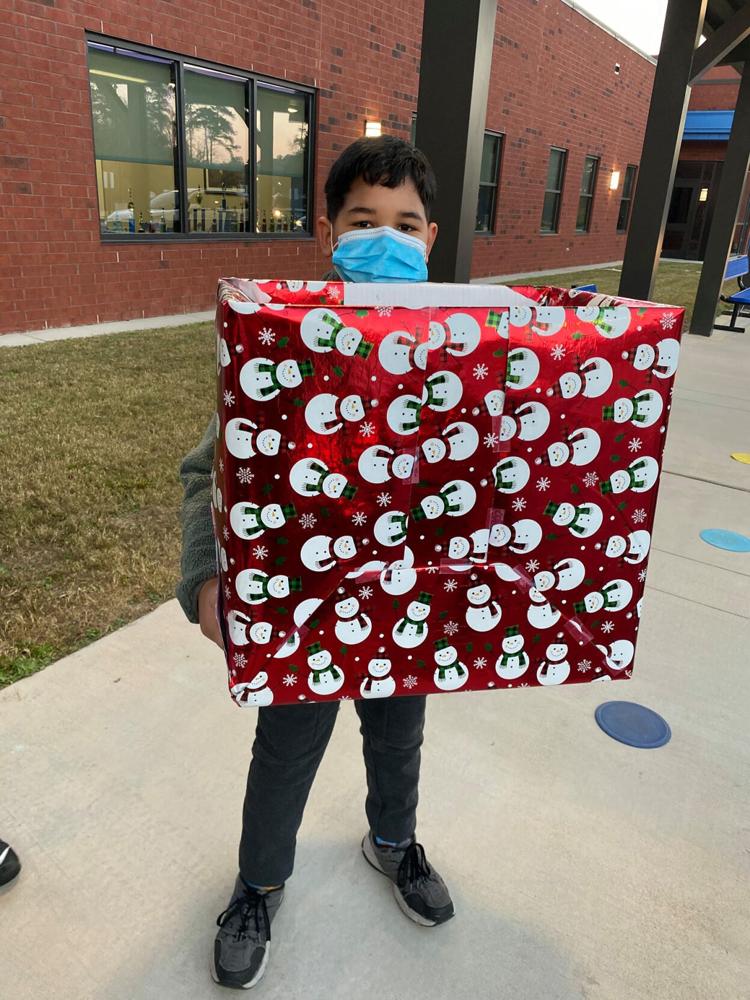 A group of students at East Point Academy just donated 1,200 pounds of food to Harvest Hope Food Bank.
The Boyz 2 Men club held a "Who Canned Santa?" car-line food drive as an act of service during the holiday season. The setup allowed the students to collect the food while maintaining distance.
The club members planned every component of the project themselves, from creating posters and wrapping collection boxes, to delivering the donations. President of the club, Jacob Early, said he was grateful all the hard work paid off. "Through these tough times, people may not have food. I'm thankful for everyone who helped and gave to this food drive," he said.
The Boyz 2 Men members, along with their club sponsor, third grade teacher Terrance Duggan, transported the items to Harvest Hope, and learned about the charity. Panda parent and Board of Directors member Wendy Early was present during the canned food weigh-in.
"Seeing and hearing the excitement and joy on their faces when Harvest Hope announced how many pounds of food they collected was priceless," she said.
Head of School, Mark A. Bounds said he is proud of the young men. "THey are modeling the 'P' in our Panda Core Values by 'Placing an emphasis on service to others.' Our teachers and students are proving every day that we can learn and grow together even in the midst of a public health crisis."
Learn more about East Point Academy at eastpointsc.org.