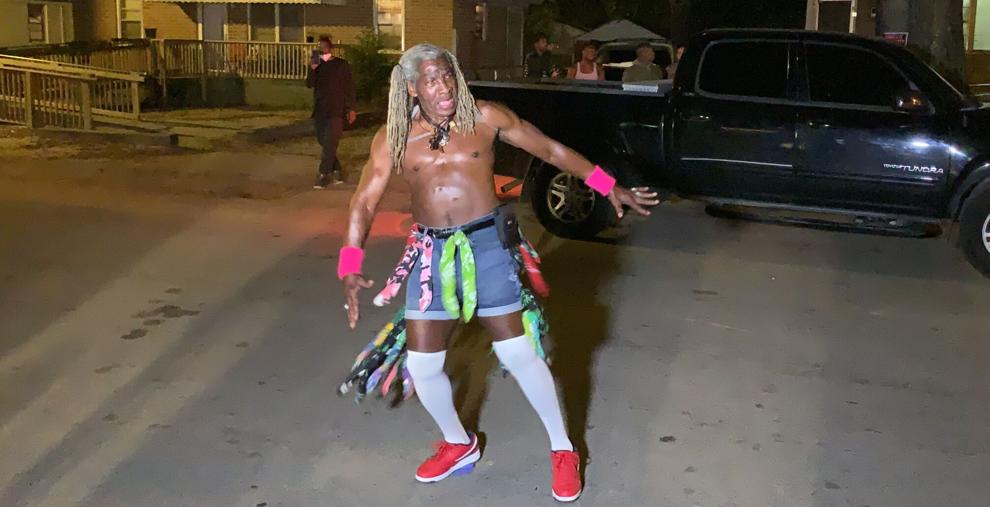 UPDATE FROM CITY OF WEST COLUMBIA:  City officials said Monday at 2:30 p.m. the event has been canceled. They said Dog West appreciates everyone's thoughts and outreach, and after further discussion with him, his situation does not require a fundraiser at this time. "We are proud to be part of a community that does not hesitate to help when there is a need. We will be refunding anyone who purchased a ticket or made a donation. Thank you for your generosity," city officials said in a statement.
ORIGINAL STORY:
Officials from the West Columbia Police Department announced Monday that the city will be holding a fundraiser for one beloved citizen.
Johnnie "Dog" West lost his home and possessions in a fire in early October, according to WCPD officials. There will be an event Oct. 29 from 11 a.m. to 1 p.m. at the West Columbia Community Garden (200 N. 12th St.) to help raise funds to help him get reestablished. Anyone who would like to contribute can purchase a BBQ chicken lunch plate for $10 and/or donate funds.
Plates will include chicken, baked beans, coleslaw, roll, a drink and a cookie.
Participants are encouraged to purchase a plate ahead of time. There will only be a limited number on the day of the event, according to WCPD.
House of Raeford has donated the chicken for the fundraiser, and it will be prepared by the West Columbia Fire Department.
Tickets are available at West Columbia's City Hall, and can be purchased with cash or check only. Make checks payable to the City of West Columbia and write "Dog West" in the memo. They can also be purchased through EventBrite.com.
Additional donations can be mailed to City of West Columbia - Dog West Fundraiser: PO Box 4044, West Columbia, SC 29171. Proceeds from the event will go directly to Dog West.
West, a 70-year-old local legend, is known by many as the Walking Man, the Bandana Man, or the Dancing Man. He often attends various Midlands festivals and can frequently be seen taking a walk along the sidewalks of West Columbia, Columbia and Cayce.