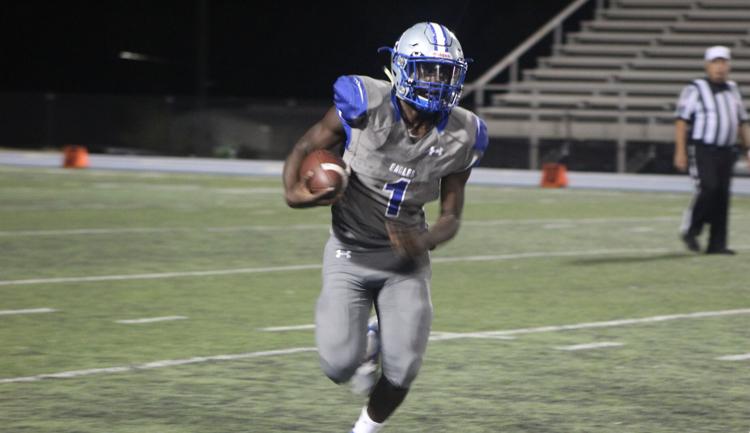 The Eagles' Nest was a site for Monday night football.
It was the start of a busy week for Airport with the first of two games.
Game 1 was a 27-14 victory by the Eagles over Aiken as they scored 15 unanswered second half points.
Quarterback Antavious Lawton scored on a three-yard touchdown run to put Aiken up 6-0 in the first quarter.
Immanuel Bovain answered with the first of his two rushing touchdowns in the second quarter. He scored on a 11-yard run to put Airport up 7-6 following the PAT.
It took Aiken 16 seconds to reclaim the lead. Aiken's Charvis Jones fielded the kickoff at his own 11 and returned the football 89 yards for a touchdown.
The two-point conversion put the Hornets up 14-7 with 5:06 left in the first half. On Airport's next series, Bovain broke free for a 25-yard touchdown with 2:25 left.
The Eagles missed the PAT and Aiken led 14-13 at halftime.
With nine minutes left in the third quarter, Airport's defense forced a turnover on Lawton. As the ball was stripped from him, Jordan Rivers made the recovery and returned it 55 yards for the go-ahead score.
Airport added to its lead early in the fourth quarter. Quarterback Tyler Dasher found Bryce Rucker for a 29-yard touchdown pass on fourth and 12.
The PAT failed, but the Eagles' defense held strong again after Aiken tried to convert a fourth down at the 21-yard line with 6:44 left in the game.
Airport (2-1, 2-1) now heads on the road as it travels to South Aiken Friday.