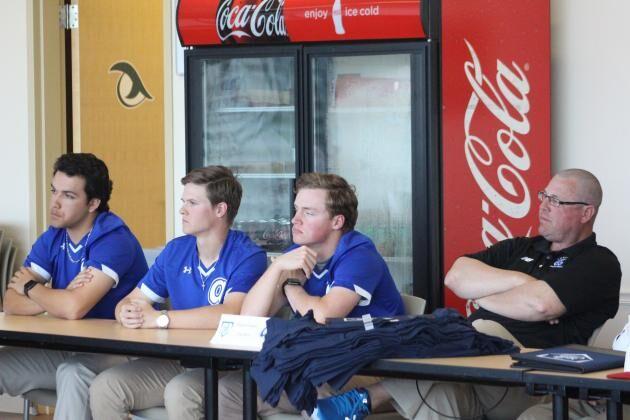 The past decade was very productive at Airport High School for head baseball coach Tim Perry.
In 10 seasons, the Eagles won four region titles, four district 4, two Lower State titles and were twice state-runners-up to go with 165 career victories.
Despite the success, returning to college remained a "burning desire" for the Newberry College alumnus. It's where he coached 10 seasons at his alma mater, Lander, UNC Asheville and Temple University.
Perry confirmed his departure Wednesday from West Columbia to Conway. He's expected to be named the director of player development at Coastal Carolina.
"As the Director of Player Development, my duties will include assisting our entire coaching staff and players with all facets of the game behind the scenes incorporating resources such as video technology and analytics," he said.
Having close ties with longtime Chanticleers' head coach Gary Gilmore also compelled Perry to accept the job.
"I have known coach Gary Gilmore for almost 30 years, competed against him both as a player and coach, and have worked his camps at Coastal since 1998," he said. "I have always had the utmost respect for Coach Gilmore and his staffs and the relentless passion his teams have always competed with. I have always wanted to be a part of his organization. When the opportunity presented itself to join this staff it was a no brainer for me and my family."
Perry expressed gratitude toward athletics director Kirk Burnett and principal Frank Jovanelly for the opportunity to coach the Eagles. He will also miss the people of Airport High school and thanked them for their support the past 10 seasons.
"They've practically helped raise my daughter Ava Grace and son Preston. Our coaching staff is a rare collection of the most loyal friends and tireless workers I could have ever asked for. Our players are blue collar grinders that have bought in to everything we've presented since day one and never stopped trying to pay it forward to the next group of Eagles. That speaks volumes about their parents, who have always trusted our staff to lead their young men and supported us throughout," he said. "I will also miss the colleagues I've had the pleasure of working with for the last 10 years and am privileged to have built lasting relationships with."
The school promoted pitching coach Casey Bradwell as head coach Thursday. Like Perry, Bradwell has spent the past 10 seasons with the Eagles.