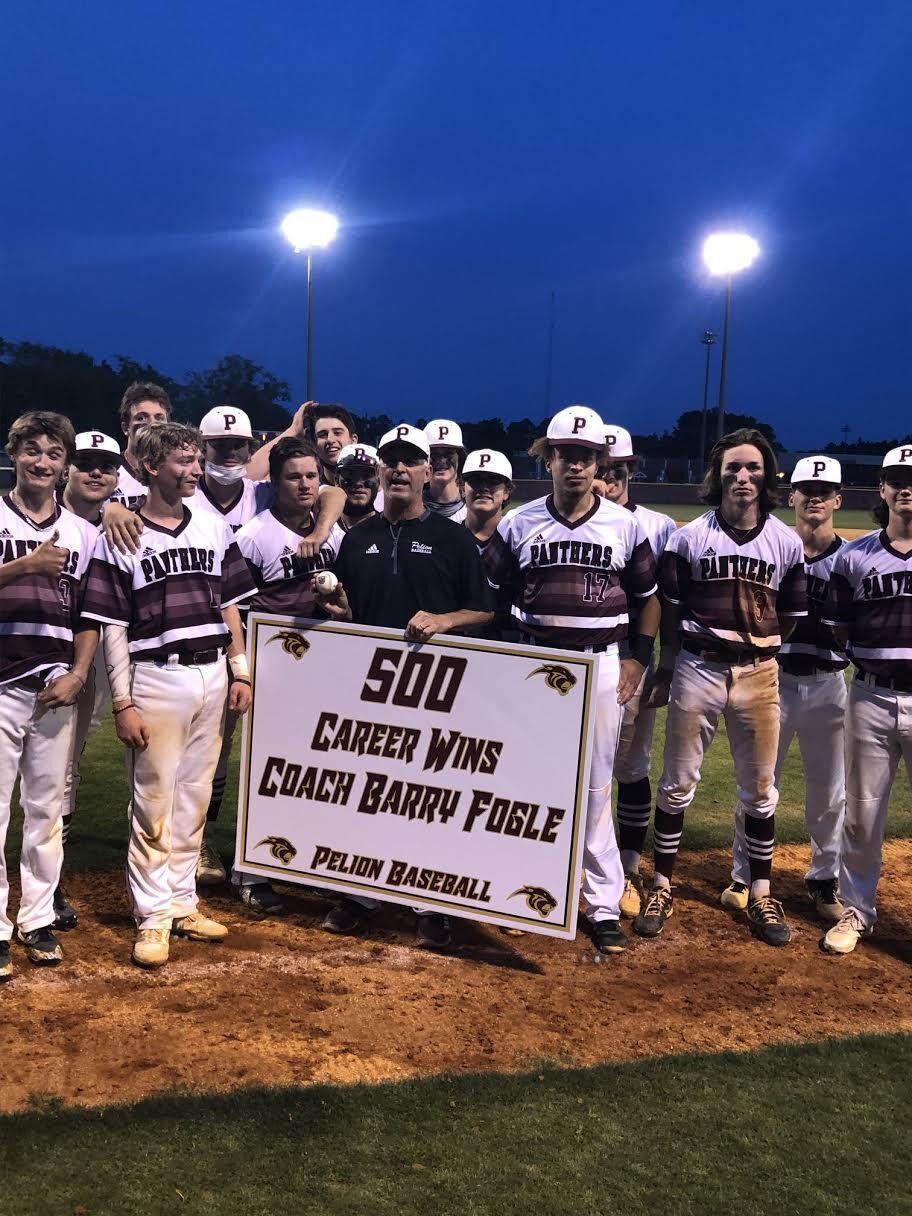 There's a new member of the 500-high-school-baseball-coaching-wins club in the Midlands.
Longtime Pelion baseball coach Barry Fogle reached the plateau following a victory during an April 26 doubleheader against North.
"I was happy, but when we win, I'm more happy for the players," Fogle said. "That's what I've said for years. They win the game. If they're struggling, we try to correct a little bit. We just don't try to get in the way. If the kids can play, they can play. I've always thought to put them in the best position to win and let them play."
Fogle compiled his career wins total over a 34 years, 21 of which spent with the Panthers along with stints. He joins an elite list which includes active choices Ashley Burnett of Gilbert and Andy Hallett of AC Flora, former Dutch Fork head coach Al Berry and the late Strother Sligh of Irmo.
"It's fun when you get to compete against those guys," he said. "All of them coach and teach and the kids do everything the right way. They play hard, they respect the game and it's fun because we'll call each other (Fogle and Burnett) we'll talk late at night and weekends, I try to talk to Ashley. We'll talk about how our seasons are going."
The joy from the achievement was followed a day later with disappointment. The Panthers lost 12-10 to Edisto and were eliminated from post-season play.
"That was a tough pill to swallow," Fogle said. "When it was all said and done, we're out in right field and I talked to them. After the game, it hit home. It hit them hard.
"Our goal is to make the state playoffs every year and see how far we can go and traditionally, we do. It's very few and far between where we don't go to the playoffs, but this is a different year. Only the top two are making it."
Under Fogle, Pelion has won five region titles and advanced into the Lower State finals. He's also coached his share of All-State and future college players like Josh and Justin Stepp, Wesley Camp and Quentin Driggers.
What's more rewarding for Fogle is seeing his players go on to productive futures. There are stories like Derek Fulmer who played at North Greenville and is now an Air Force pilot.
Fogle has also had the opportunity to coach the younger siblings of former players.
"Great role model," said Bryson Shumpert, whose older brother Austin also starred under Fogle. "He's just someone to look up to at all times. A great man on and off the field."