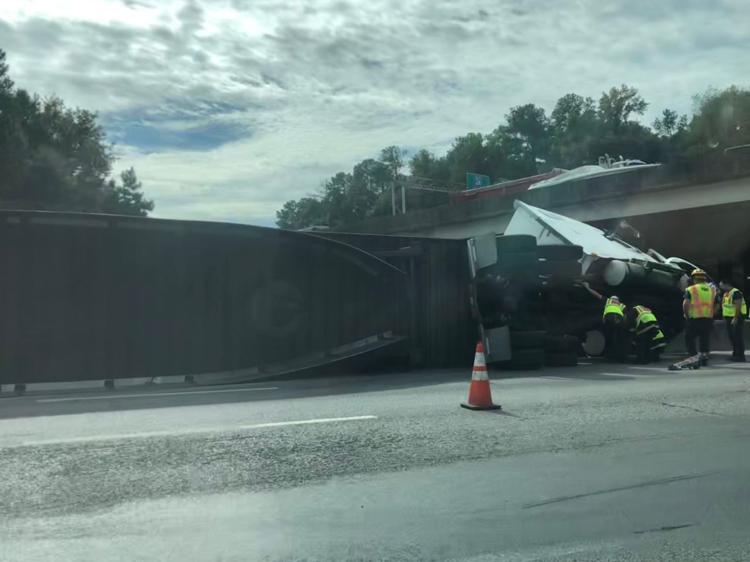 As of approximately 12:15 p.m. Tuesday, South Carolina Highway Patrol was on-scene of a single vehicle accident on I-20.
The incident, involving a tractor trailer, occurred at exit 64-A, near Lexington. According to SCHP Lance Cpl. David Jones, the tractor trailer was transporting rolled spools of wire. He said it's likely the truck overturned after the load it was hauling moved in one direction, which caused the trailer to slip. "It's a pretty common occurrence," he noted. Although it was not yet confirmed, he said he was fairly confident there should be no serious injury to the driver.
As of 12:45 p.m., traffic was still moving in both directions, while the truck was facing westbound, in the median. SCDOT reported that two left eastbound lanes are closed. Delays are possible in both directions.