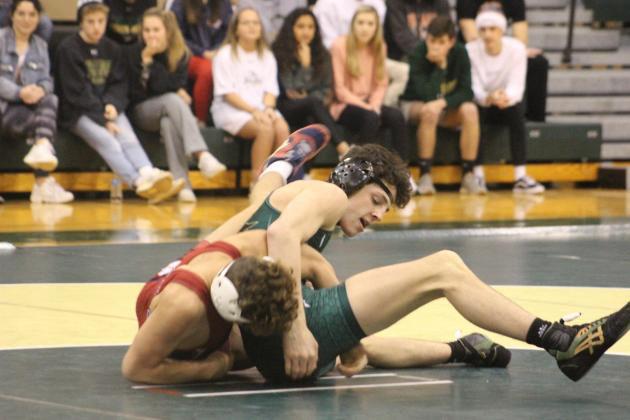 A "four-peat" in Region 5-5A wrestling title is one match away for River Bluff.
The second-ranked Gators defeated an improved sixth-ranked White Knoll 39-22 Wednesday in The Swamp. The win gave them sole possession of first place in the region.
"We got some big wins in matches where I thought we could win, but wasn't sure," River Bluff head coach Evan Moxie said. "White Knoll's a really good team. You never know what's going to happen in these matches. I don't think we wrestled our best match. I think we've still got more in us. But, we did what we had to do to get the job done."
Sam Emery got the Gators off to a fast start with a pinfall win at 145 pounds. The Timberwolves came back with consecutive wins by decision to tie the match.
River Bluff proceeded to get consecutive pinfalls from Quinton Boyle (170 lbs.) and William Rogers (182 lbs.) to take a 18-6 advantage.
After decision wins by White Knoll, River Bluff won four of the next five matches, three by pinfall to open an insurmountable lead.
River Bluff will look to wrap up a fourth-straight region title at 6:30 p.m. Friday at home against archrival Lexington.
"I expect us to come out fired up," Moxie said. "We're rolling. We've had a lot of success in the region the last couple of years and that means a lot to these kids. So I expect them to be very motivated and ready to go Friday night."