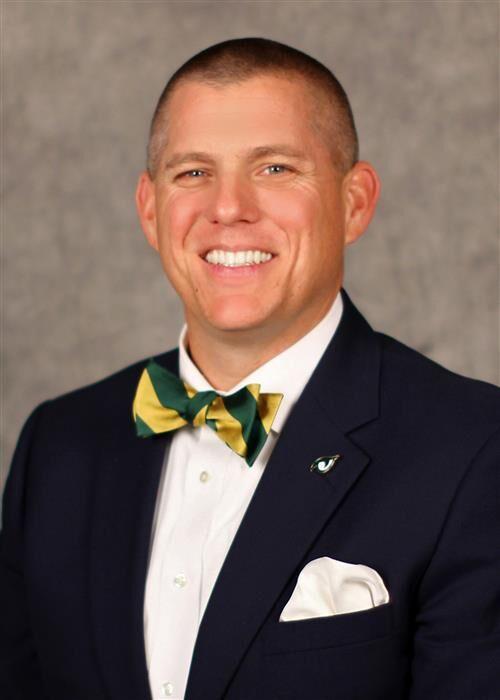 During a Lexington School District One meeting Friday, the district board of trustees approved the promotion of Dr. Lucas "Luke" C. Clamp to secondary schools director. He will replace Dr. Thomas E. Rivers Jr., who was named the district's chief technology and innovation officer.
Clamp has 19 years of educational experience, beginning his career as a chemistry and environmental science teacher and assistant football and baseball coach at Irmo High School in 2002. He became the dean of studies at Irmo High School in 2004, where he developed a curriculum for incoming freshmen, a peer mentoring program, a peer tutoring center and schoolwide staff development.
He joined Lexington County School District One in 2006 as assistant principal at Lexington High School. Clamp led the opening of River Bluff High School in 2013. He spent time prior to becoming principal at RBHS planning an innovative student-learning experience within a flexible modular instructional schedule. RBHS partnered with EL Education for the design of professional learning and student engagement.
Under Clamp's leadership, RBHS earned the designation of South Carolina's 2019 Palmetto's Finest High School, awarded to the top high school in the state following an intense evaluation process. The South Carolina Department of Education also rated RBHS as a Palmetto Silver School. The school also received the EL Education Credential for excellence in character development and academic achievement in 2020.
The South Carolina Association of School Administrators selected Clamp as the state's Secondary Principal of the Year in 2018. The following year, the National Association of Secondary School Principals named him National Principal of the Year.
Clamp received his bachelor's degree in science from Clemson University. He received his master's degree, educational specialist degree in educational administration, and doctorate in curriculum and instruction from the University of South Carolina. He holds certifications as a secondary science teacher, secondary principal and superintendent.
He completed training in the Lexington District One executive leadership program and the SC department of education's aspiring principals program. Clamp is a member of the Association for Supervision and Curriculum Development, NASSP, SCASA, the Palmetto State Teachers Association and the Rotary Club of Lexington.