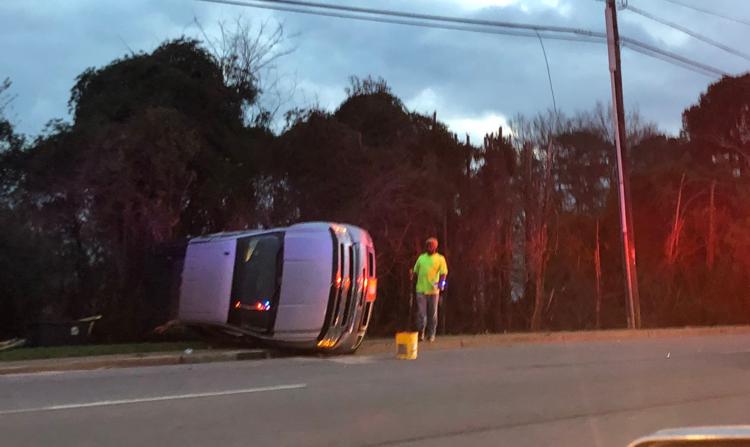 There was a collision involving an overturned pickup truck causing delays on Sunset Boulevard/Hwy 378 around 6:00 Wednesday evening.
The incident occurred on Sunset Boulevard at Scotland Drive.
The truck was positioned just off the road heading outbound. According to Lexington police officers, all outbound lanes were closed as of 6:30 p.m. Inbound lanes were open, but backed up due to the incident.
Lexington County Fire Services, Lexington police officers and EMS were on-scene. Law enforcement asked drivers to avoid the area if possible.