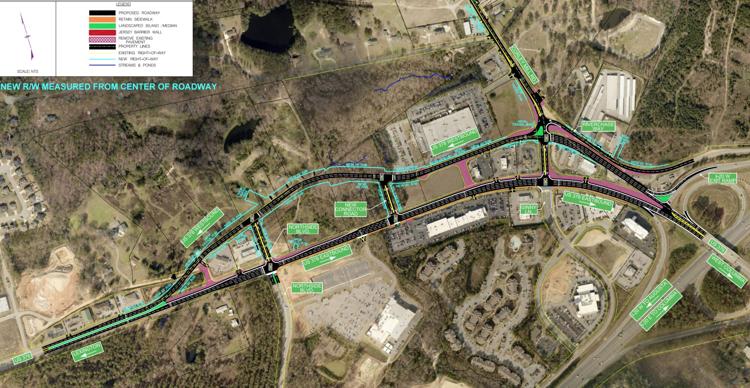 Town of Lexington representatives are in the midst of making changes to the Corley Mill Road and Sunset Boulevard intersection to help reduce congestion and improve safety. The project is a continuation of the recently-completed Sunset Boulevard (US 378) and Ginny Lane intersection improvement, and the I-20 westbound exit ramp improvement project.
Sunset Boulevard serves as one of the major arteries into Lexington and has experienced significant growth over the past several years. Additionally, Corley Mill Road is the primary access road to River Bluff High School, multiple residential developments, and the Lake Murray Dam.
The next phase of the plan is called the "Sunset Split." According to the project website, this phase is intended to separate eastbound and westbound traffic on Sunset Boulevard into two, one-way roadways. According to town officials, this will involve the construction of a new location roadway north of the existing Sunset Boulevard and reconstruction of existing Dedrick Drive, extending from Corley Mill Road westward to a tie-in point beyond Northside Boulevard, at Darby Ambrose Road. 
The new roadway will carry westbound Sunset Boulevard traffic while the existing Sunset Boulevard will be converted to serve only eastbound traffic.
The public is able to view the plan online and provide feedback if desired. "The Town of Lexington welcomes you to this virtual meeting and appreciates your participation and feedback," the website reads. Comments regarding the proposed project can be submitted now through Aug. 18. Click HERE to visit the website with project details and/or to submit a public comment.