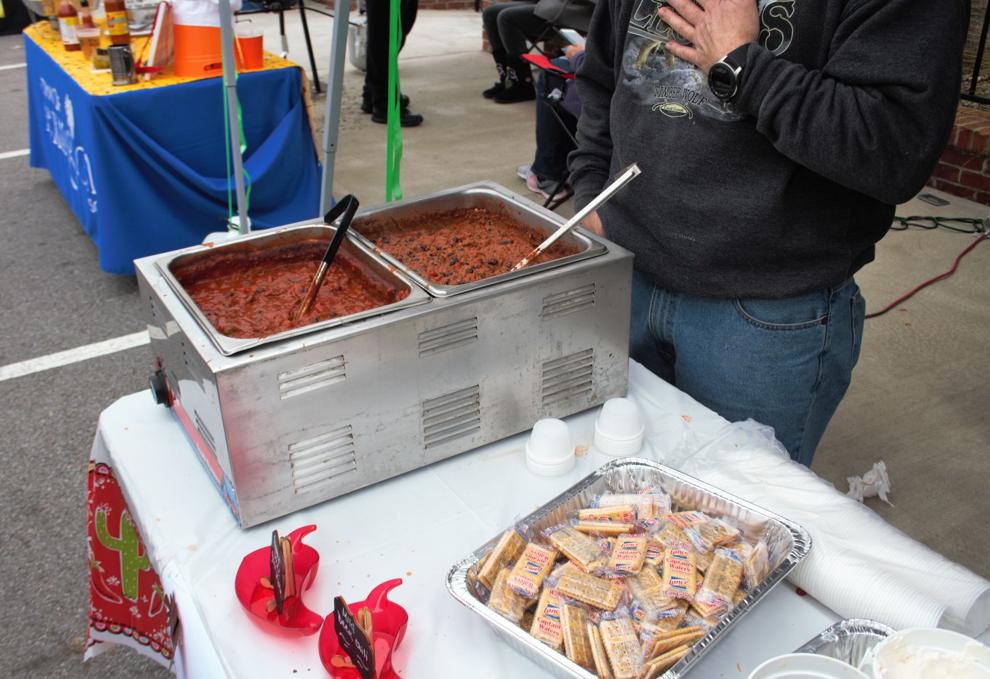 It's calling for a "chili" day in Lexington this weekend. The seventh annual Lexington Chili Cookoff will be held from noon to 5 p.m Sunday at the Icehouse Amphitheater.
Guests can enjoy live music, food and beverages at the outdoor amphitheater and open-air covered pavilion located at 107 West Main St.
There will be a record number of 25 chili teams participating for first, second and third place trophies. A panel of judges will sample the chili and award the top three prizes. Guests will also be able to vote for whose chili they think is best. The team with the most votes from attendees will receive the people's choice award.
Bill Shanahan and John Clinger, both owners of local businesses, are co-founders of the Lexington Chili Cookoff. Shanahan co-owns the Lexington County Blowfish Baseball Club and Clinger co-owns Old Mill Brew Pub.
Shanahan said they've taken precautions for the event to ensure everyone's safety. "We've been very careful with COVID safety requirements and social distancing," he said. "I think that people are looking to get out of the house and understand to protect themselves and others. They're seeing the weather for Sunday, sunny skies and low fifties, and they want to come out and enjoy live bands and good food."
Shanahan strongly recommends purchasing tickets in advance due to the limited capacity of the event. The cost is $10 per person. Those who purchase tickets will receive wristbands upon arrival and can walk in to enjoy the festivities.
Masks are required to be worn for the event with the exception of actively eating or drinking. Vendors will be spaced six feet apart.
Additional information and tickets can be found at the 2021 Lexington Chili Cookoff Facebook page.