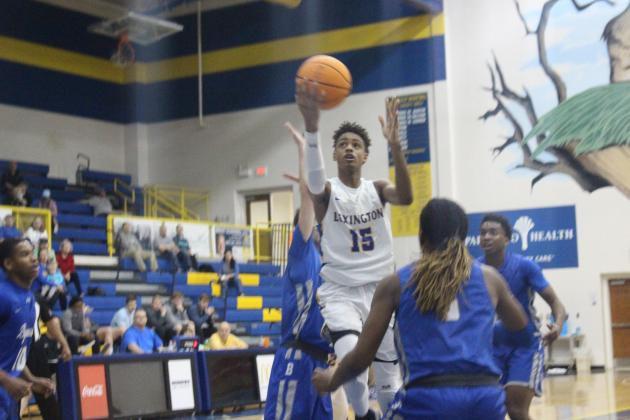 The Showcase at Lexington was one for the visiting teams from the Upstate this past weekend.
Both the J.F. Byrnes boys' and girls' team defeated the host teams from Lexington High School Saturday.
Visiting J.F. Byrnes rolled to a 81-40 victory over the Wildcats in the boys' contest. Dessie Canty led a trio of double-figure scores for the Rebels with 21 to earn Game MVP honors.
Dustin Gillum finished with 13 points and Tay Braton added 10 for J.F. Byrnes, who jumped out to a 8-0 lead in the first two minutes and connected on 10 three-pointers.
It was the lowest point total of the season for Lexington (10-6), who were also whistled for two technical fouls. The gymnasium was also affected by an exterior power outage which left only emergency power available for 15 minutes.
Cam Scott had a game-high 24 points and Adin Daniels finished with 10 for the Wildcats.
The girls' contest was won by J.F. Byrnes 63-55 in what was a tale of two halves.
J.F. Byrnes built a commanding first half lead with three scoring runs. After Lexington scored the opening basket, it answered with an 8-2 run.
A 10-0 run in the second quarter boosted the Lady Rebels' lead to 34-19 in the second quarter. After a field goal brought Lexington to within 13 with 4.5 minutes left, J.F. Byrnes closed out the first half with a 12-0 run to extend their lead to 46-21 at the half.
The second half saw the Lady Wildcats outscore the Lady Rebels 34-17. Senior point guard Alexis Sexton and Mallory Nichols led the spirited comeback with 25 and 20 points, respectively, and Lindsay Garner added 11 points in the post.
Jada Burton was one of three J.F. Byrnes players in double figures with 18 points to earn Game MVP honors. Savannah Porterfield had 17 points, Damaya McMillian finished with 10 and Najah Gilliam had 8.
Lexington returns to action Tuesday at home versus Aiken.