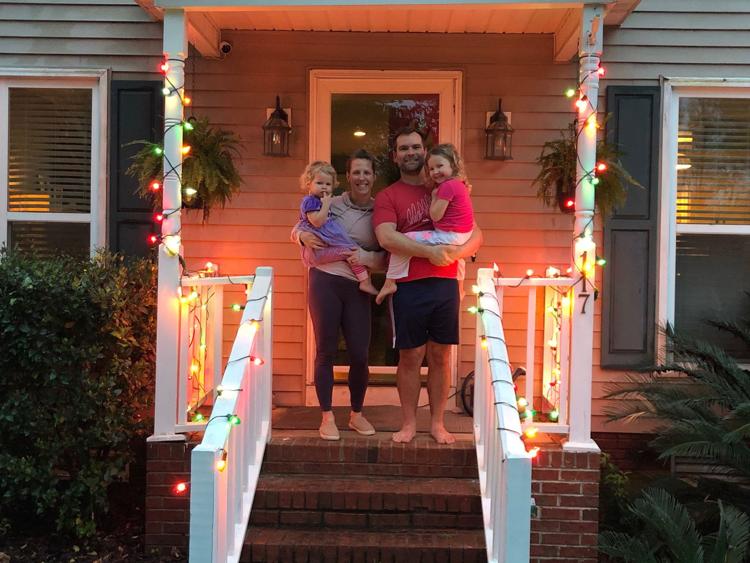 Lexington residents Traylor and Hannah Disbrow, along with their five-year old and two-year-old daughters, have decided to brighten up their neighborhood to bring a little joy to others.
The family strung up multicolored Christmas lights on their front porch over the weekend with the hope of spreading some cheer during a time of social distancing amid the coronavirus pandemic. The idea was first created online from an unknown source, and has recently become an international trend.
Hannah said it was actually her husband's idea.
"Christmas lights make people happy, and I think it breaks up the monotony of the day and brings a smile to people who walk through," Traylor Disbrow said. "I will even do something stupid if it brings laughter to someone."
He originally saw the idea on Reddit and thought it would be something fun to do with his children while families are spending more time at home. His daughters Mae and Chloe get to turn them on every night. Disbrow and his wife have been able to use the lights as a way to explain what is going on to their young daughters. 
"They've said 'hey daddy, it's not Christmas,' so we get to tell them this is a very unique time in our country, and we're doing this to love and support our neighborhood," said Disbrow.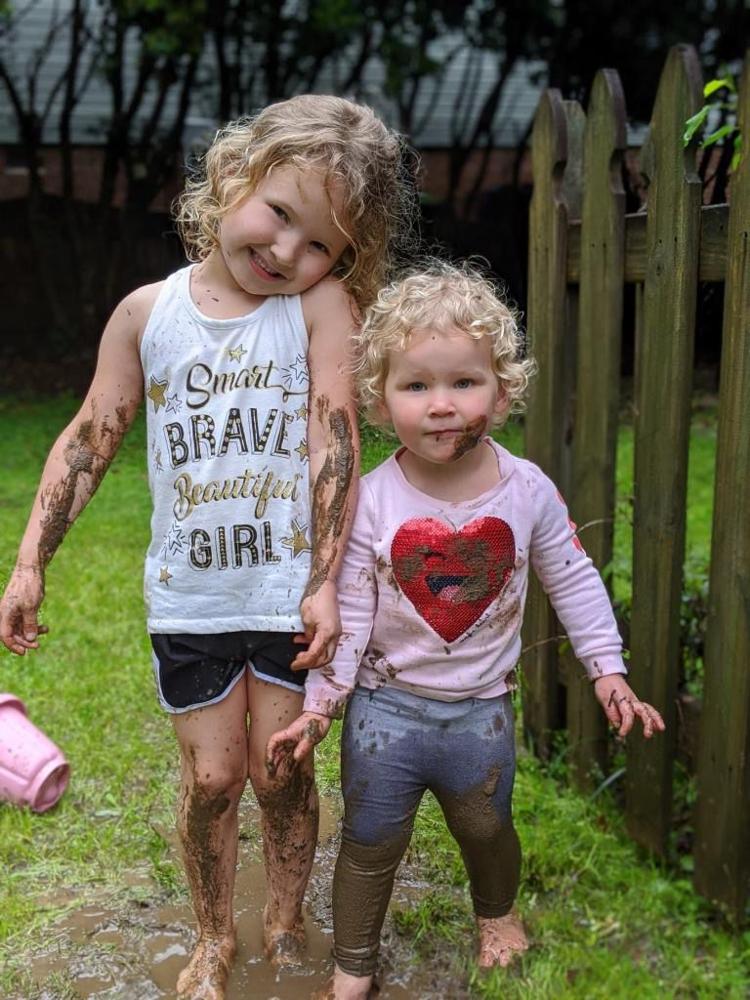 He knows everyone may not understand the meaning behind the lights when they drive by, but that didn't bother him. "I think that's similarly a good thing too, because it makes people have a conversation like 'Oh why do they have Christmas lights up?' It's just something different and unique," he said.
Although Disbrow said he hasn't seen any other homes in the neighborhood decorate with lights yet, he encouraged others to go for it. "Especially if you have the time, which a lot of people do now," he added. "It's just something to bring a smile to someone's face."