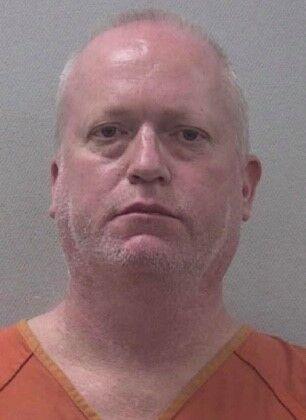 Officials from the Eleventh Circuit Solicitor's Office reported Friday that Michael Thomas Dyer, 48, has been sentenced to life in prison after a trial this week in Lexington County.
Dyer received the maximum sentence for two counts of first degree criminal sexual conduct with a minor, for the ongoing sexual abuse of a child under the age of 11.
Two life sentences on the criminal sexual conduct charges were imposed, and an additional 50 years for the charges of dissemination of harmful material to a minor and eight counts of first degree sexual exploitation of a minor. Under South Carolina law, Dyer is not eligible for parole. The trial began Monday and concluded late Thursday afternoon, solicitor's office officials reported.
"Our work to protect children in our community requires a high level of commitment from our prosecutors, staff, and law enforcement," Eleventh Circuit Solicitor Rick Hubbard said. "The young victim in this case demonstrated tremendous bravery in the courtroom, and this sentence helps give her the justice and closure that she deserves."
The South Congaree Police Department began an investigation June 17, 2020, when they received a report of sexual abuse by Dyer committed against a nine-year-old victim in Lexington County. During the course of the investigation, detectives recovered Dyer's smart phone and a search warrant was obtained for forensic analysis of the device. Detective Mike Phipps, a digital crimes specialist with the Lexington County Sheriff's Department, provided expert testimony regarding additional evidence obtained from the forensic extraction of Dyer's cell phone.
The victim testified during the trial regarding the sexual assaults and Dyer's manipulative actions to keep her silenced.
Judge Walton McLeod addressed the overall impact of Dyer's crimes during the sentencing hearing. "The evidence showed a series of coercive conduct, threatening at times, and taking advantage of a position of trust with a child." McLeod said. "It is difficult to fathom how a person could do this." He then imposed the maximum sentence.
The case was prosecuted by Assistant Solicitor Ashley Wellman and Deputy Solicitor Suzanne Mayes of the Eleventh Circuit Solicitor's Office.
In addition to the South Congaree Police Department and the Lexington County Sheriff's Department, the Dickerson Children's Advocacy Center provided services in this case to the young victim and an additional child witness.
Dyer will be transported to the S.C. Department of Corrections to begin immediate service of his sentences.