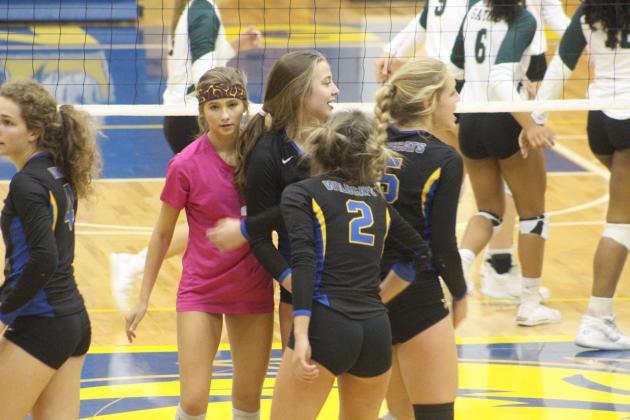 A Region 5-5A championship was getting crowned Thursday at Lexington High School.
Either visiting River Bluff would claim its first-ever title outright or share it with a Lady Wildcat team seeking to 3-peat.
More important for the victor was earning the top seed out of the region for the Class 5A playoffs. This meant having homecourt advantage through the 1st 3 rounds before a potential Lower State final clash barring an upset at Wando.
After dropping the 1st meeting in 5 sets, the Lady Wildcats were determined to control the rematch. They proceeded to sweep the Lady Gators in 3 sets to end the season as co-region champions and region top seeds.
Lexington (31-7, 7-1) jumped out to an early 17-11 lead before winning set 1 by a 25-18 score. The second set saw the two teams battle closely before the Lady Wildcats pulled away for a 25-21 win.
The third set was also back and forth until the Lady Wildcats held off a late rally by River Bluff (33-8, 7-1) and closed out the match 25-23.
"We just really played well tonight," Lexington head coach Eric Shick said. "We just had a few errors and that was the difference in the match last time, expecially in the 5th set. It was just errors that we had and we didn't have as many this time. We were able to control them better."
The S.C. High School League playoffs begin Wedneday. The playoff brackets will be released over the weekend at www.schsl.org.