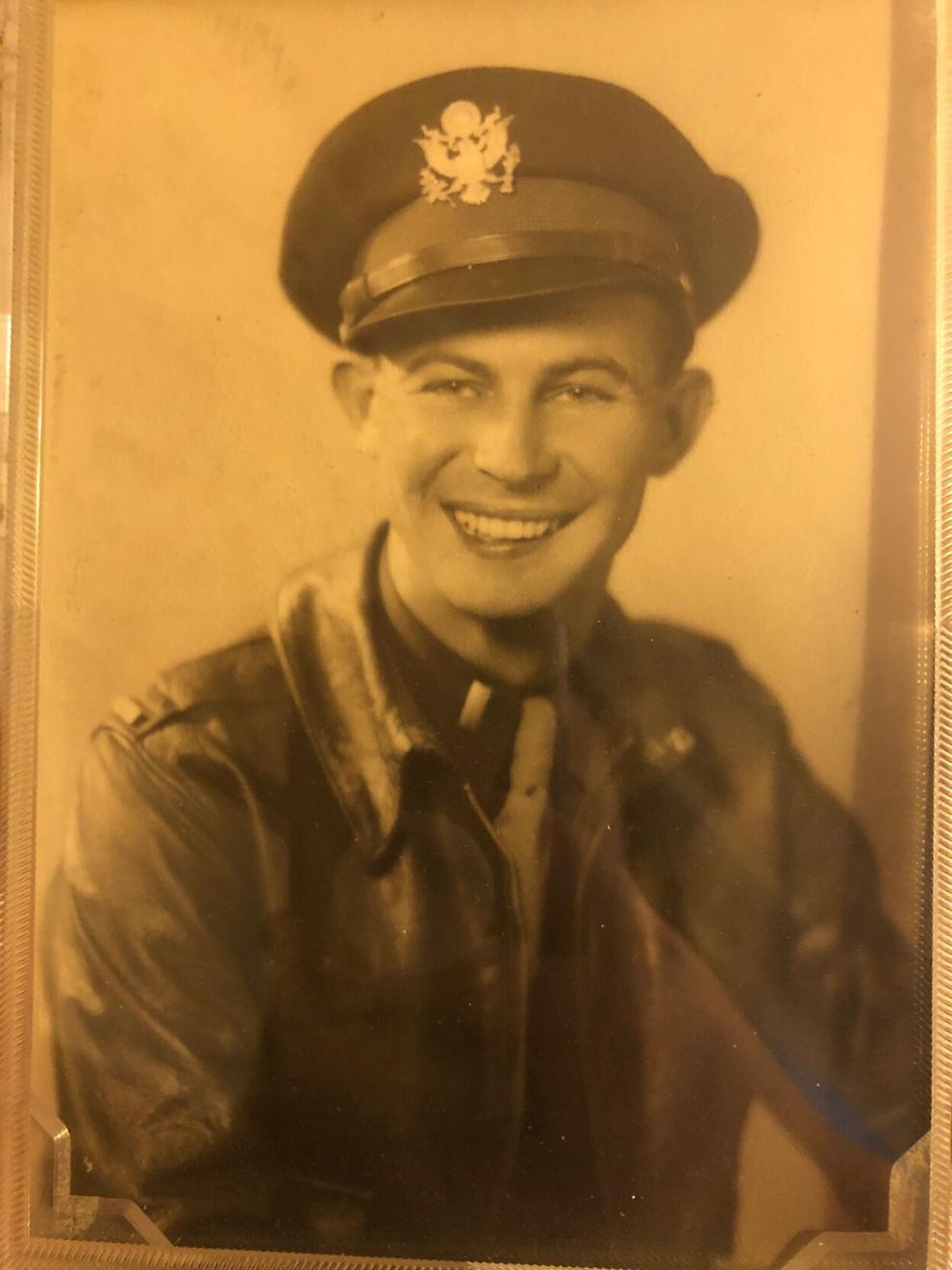 Family, neighbors, police and town officials gathered Wednesday afternoon to celebrate one man's very important birthday. Mr. Murray Price, a long-time Lexington resident and WWII veteran, was surrounded by many friends who all came to wish him a happy 100th birthday.
Price's family traveled to his house for a birthday lunch, and as the day went on, more plans unfolded. More than a dozen neighbors parked in an empty lot beside Price's house and positioned their cars side -by-side around 6 p.m. Price rode in a golf cart to be beside the neighbors and near the road, where another surprise was in store. As the neighbors sounded their car horns for him, a caravan of Lexington police officers turned onto his street with lights and sirens blaring to join in on the birthday fun.
Members of Lexington High School's JROTC conducted a presentation of the colors, followed by Lexington Mayor Steve MacDougall and Lexington Police Chief Terrence Green gifting Price the key to the city.
"Today, February 24, is to be proclaimed the Murray Price Day," McDougall said while reading a proclamation. "And one other thing - I want to thank you for being such an example of how you should live – here is the key to the city of the Town of Lexington. Believe it or not, I think Mr. Price has had the keys for a very long time," he laughed.
Price said he had not expected so many people to show up. When asked how it felt turning 100, he joked, "If I would have known it was so much fun, I'd have done it sooner!"
The memories Price can still recall from his life are nothing short of amazing. He was born in Lexington County and is the oldest of six children. As the Great Depression hit, he took a job with the Red Bank Mill, then became a truck driver for the paving of Highway 378.
He met the woman who would become his wife while still in school. Her name was Frances Addy and they were married for nearly 70 years before her passing in 2015. "She was born and raised next door to Lexington City Hall. I was raised across the street so we knew each other all of our lives," he said.
Price was working as a postal service employee when he recalled a moment he and Frances experienced that would change his life.
"We were riding one Sunday afternoon introducing the area to some friends. We were riding across the Lake Murray Dam and I heard the news boys out in the middle of the street yelling the Japanese had bombed Pearl Harbor in Hawaii," he said. "We were together when I heard that."
Price became one of only two who passed the flight school test at Ft. Jackson, and after completing training was assigned as an Army Air Corp B-24 Bomber pilot in the Pacific during World War II. He completed 40 bombing missions based out of Saipan and Guam. "I was at Iwo Jima during the invasion," he recalled.
One of Price's most emotional experiences he said was when he returned home from war. "We came home under the Golden Gate Bridge on a ship, coming home from combat with my crew. There was people, a hundred or two, standing on the bridge waving flags. It was an emotional experience. The first ones off the ship were people with one arm or one leg, and people were blind. Here we were with nothing wrong with us. We didn't feel like we deserved to be there with that crowd of boys," he said.
Murray and Frances had four children. He is now the grandfather to seven grandchildren and seven great grandchildren. He retired as a Regional Vice President in 1984 after working for 34 years with the company now known as US Foods.
Price has acquired many accolades and awards over the years including military service awards like the Distinguished Flying Cross, Air Medal with Six Bronze Oak Leaf Clusters, Two Battle Stars for the Marshall Islands Campaign and Iwo Jima.
Although many may wonder about Price's "secret of life," he said there is no such thing. "I'd say there's no secret to it," he explained. "Moderation in all things. Try to live a life worthwhile. The great commandment - love your neighbor as yourself, and the golden rule. If you live by those two things, you've done well."