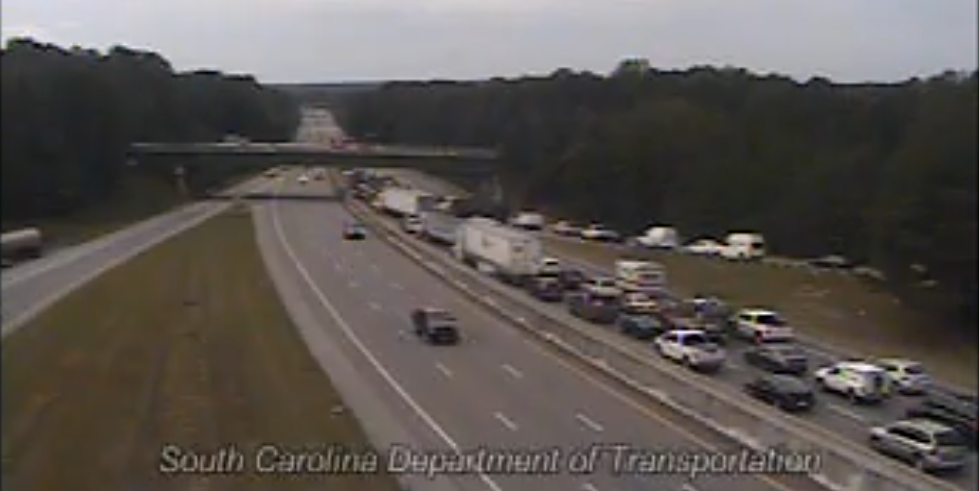 The I-20 Widening Project located in Lexington County will be prompting daytime lane closures over the next two weeks in order to complete the final asphalt pavement section on I-20 located west of the SC-6 interchange.
Motorists are advised to use caution and plan accordingly in case of the following delays.
Westbound single lane closures will be installed between mile markers 53-54, which began Monday. The lane closure will be implemented from 9 a.m. to 4 p.m. each day through Thursday. Upon completion of the westbound travel lanes, eastbound single lane closures will also be installed between mile markers 53-54, from 9 a.m. to 4 p.m. through Thursday.
Holiday lane closure restrictions will be enforced starting Wednesday, Nov. 24 through Sunday, Nov. 28.
The road work is part of a four-phase project to widen an 11-mile stretch of I-20 in Lexington County. The project extends from mile marker 60 near US 378 to mile marker 49 at Longs Pond Road. Upon completion, the project will add a third inside lane in both directions aimed at reducing traffic congestion.
It is expected to be completed during the winter of this year.
Motorists can use SCDOT's 511 Traveler Info to check road conditions.