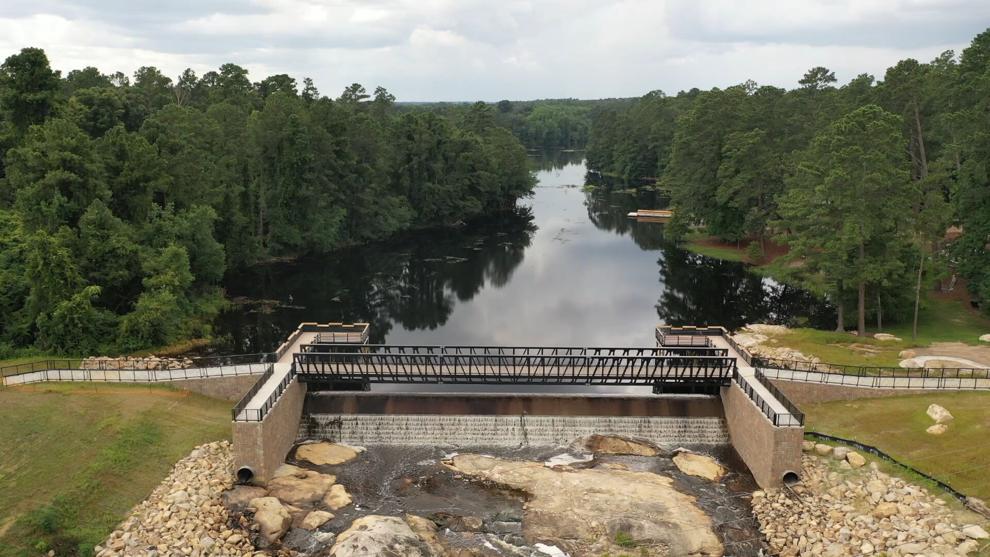 Lexington's Gibson Pond Park is now open to the public after being closed for more than a year. The hiatus came due to construction on the park's new dam and other park renovations.
The park's pond is fed by Twelve Mile Creek and was once a site for gristmills, sawmills and a small cotton mill. Formerly known as George's Pond, the property was purchased from the George family by Murray Gibson in 1943.
During the 1,000-year flood in 2015, Gibson Pond Park's dam breached, like many other dams in the area, leaving the pond empty. As a result, the Town of Lexington has worked over the past six years to rebuild the dam and revive the park for the community to enjoy once again.
The new bridge was installed in May and there are plans to restock the pond with fish. The park is located at 241 Gibson Road in the Town of Lexington.
Gibson Pond was a community recreational area featuring a pavilion, picnic tables, swimming, fishing, canoeing, paddleboats, camping and rental cabins. The property was closed to the public in 1972, however, the Town of Lexington redeveloped Gibson Pond into a park in 2007 which allowed the public to utilize and enjoy it again.