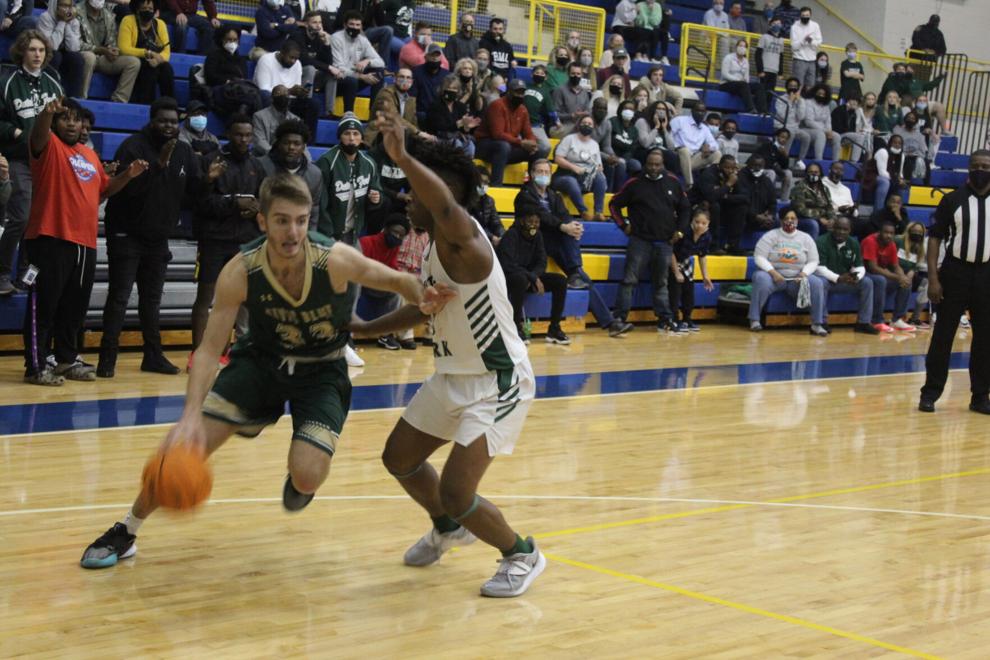 A Hollywood writer could not have scripted a more compelling story line.
Tuesday's Class 5A Lower State final pitted two friends in head coach Benjamin Lee of River Bluff and Brett Jones of Dutch Fork.
Fittingly, the "rubber match" between the two took place at their alma mater Lexington High School. It's also where future opponent Thomas Ryan of four-time defending Class 5A champion Dorman is a graduate.
The final moments of the game would provide a dramatic ending. With two seconds left and River Bluff holding a two-point lead, Dutch Fork's Houston Jones was fouled attempting a three-pointer.
With a chance to either tie or put the Silver Foxes ahead, Jones missed all three attempts. The Gators' Chase Powell rebounded the final miss to clinch the 45-43 victory.
River Bluff (13-4) will now face four-time defending champion Dorman in the Class 5A final Saturday at the University of South Carolina-Aiken. The game marks the fifth straight year a Lexington High graduate will coach in the state final and second consecutive year it will feature a matchup between two former players under Wildcats head coach Bailey Harris.
The Cavaliers, led by Thomas Ryan, defeated Riverside 54-51 in the Upper State final. A year after facing Jones and Dutch Fork in the state finals, Ryan now faces River Bluff and Lee.
"I've been following Thomas Ryan up to coaching clinics, sleeping on the floor in hotel rooms with him and Brett for as long as I can remember getting into coaching," Lee said. "I remember playing pickup games with Thomas. Played with his younger brother. Great guy, great family. I'm glad I get to coach against him in the championship game."
Lke the previous two playoff games, the Gators came out firing from behind the arc. They connected on four of their 5 3-pointers in the first quarter to go up 19-8.
A three-pointer by Jones brought Dutch Fork to within 19-11 headed into the second quarter. It ignited a 10-0 run which cut the deficit to 1 before Jenkins' layup made it 21-18.
Jones' second three-pointer tied the game at 23-23, but Reeves connected from behind the arc near the Dutch Fork bench at the buzzer to put River Bluff up 26-23 at halftime.
"I saw they weren't guarding me, so I slid down in the corner and I just waiting for him to look at me and finally, he saw me," Reeves said. "I just let it go and it went in."
The Gators managed to stretch their lead to 35-29 at the end of the third quarter. Dutch Fork rallied back to tie the game at 37-37 with 4:44 left on a jumper by Jordan-Snipe Campbell.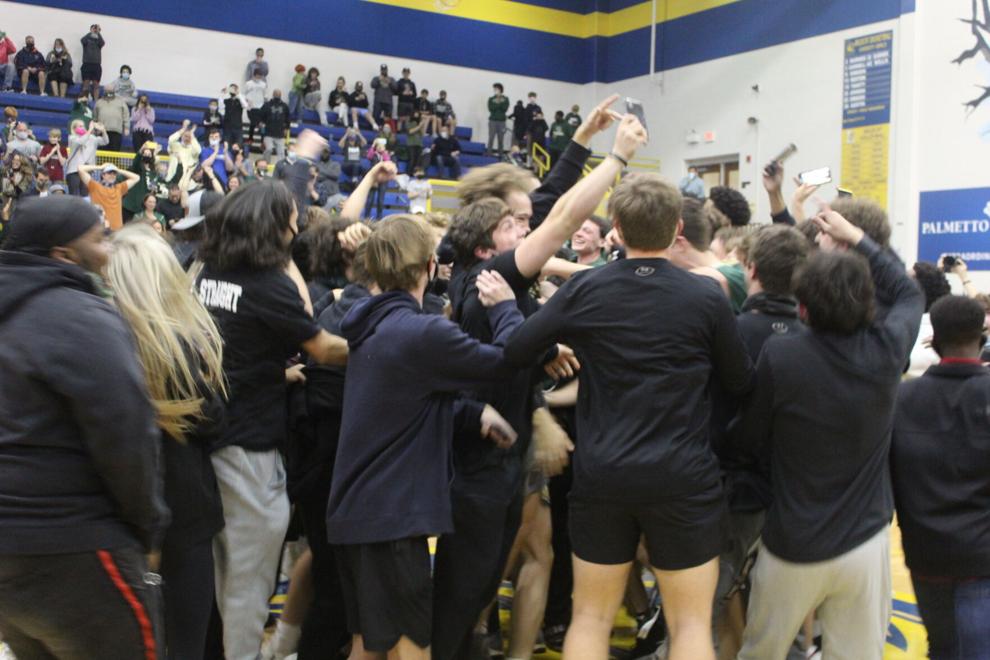 A driving layup by Reeves was answered by Jones' three-pointer to put the Siliver Foxes back on top 40-39. Reeves was fouled on the next possession and hit two free throws.
Following a turnover, Landon Stills hit a driving layup to put River Bluff up 43-30 with 1:30 left. Jones had the answer again with a drop step 3-pointer with 1:05 left to tie the game and ignite the Dutch Fork faithful.
River Bluff got a free throw each from Reeves and Jenkins for the final margin. Jenkins finished with 17 points and Reeves had 15.