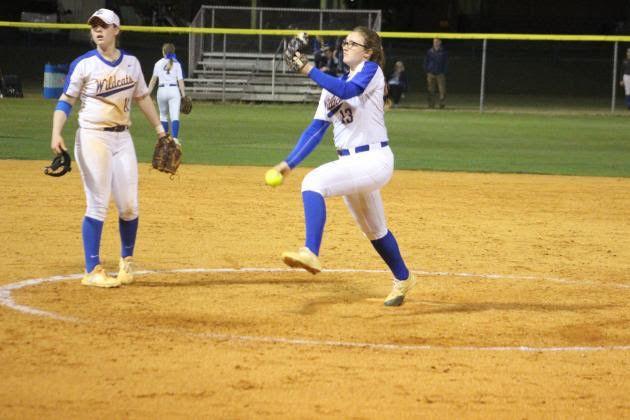 Region 5-5A has produced the last two S.C. High School League Class 5A state softball champions.
On Tuesday, current titleholder Lexington played host to former champion White Knoll in the region opener for both teams.
Getting a pair of two-run homers from Ashley Causey and a two-hitter from Arkansas-bound senior pitcher Allie Light, the Lady Wildcats defeated the Lady Timberwolves 7-0.
The win snapped an eight-game losing streak to White Knoll dating back to April 2016 for Lexington.
"It was super important," said Causey about ending the skid to the Lady Timberwolves. "Never done it before. I was proud of everyone."
Lady Wildcats' head coach Laurie Epps, however, was more focused on the importance for region play.
"It's the first region win of 2020 and that's what we came out here with the mindset of, that this was a region game and every region game is important," she said. "They came out and they played today."
Causey gave Lexington a confidence boost in the bottom first. With Perri Rouillard on first after getting hit by a pitch, Causey sent Marlena Parez' offering over the leftfield wall to give the Lady Wildcats a 2-0 lead.
"Always playing (White Knoll), there's a lot of nerves," Causey said. "So I think that just helped everyone settle down a little bit."
It was all the offense needed by the Lady Wildcats. Light allowed just three baserunners with just one walk the entire game and finished with nine strikeouts.
Working in Lexington's favor as well were four White Knoll errors. Sarah Gordon hit a double on which Alyssa Mccraw scored after an errant throw.
In the bottom sixth, Gordon had her third hit of the game on an RBI single. She then scored on a pop fly by Rouillard that was dropped in centerfield for an error.
Causey proceeded to clear the bases with her second two-run homer, this time over the centerfield wall.
After giving up a one-out double to Alexis Winters in the Top seventh, Light got Ashlee Burkett to pop out and fanned Abby Gates to end the game.
Lexington plays host to Cardinal Newman Thursday. White Knoll plays host to Lugoff-Elgin on March 16.