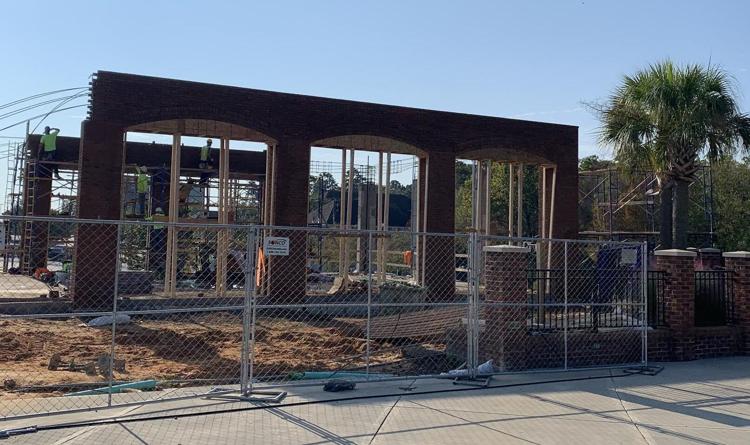 The wait time is almost over for Lexington's Market at Icehouse to finally have its permanent "home." The arches of the Icehouse Amphitheater Pavilion are going up on West Main Street.
Construction will be finished by the end of the year.
The pavilion will provide a covered space for the market that now takes place in the amphitheater's parking lot. Fans and heaters are also expected to be added inside.
The market has grown over time and the new pavilion will provide another addition to the heart of the town.
"This is just really going to keep the growth on Main Street. It's going to open up some parking lot spaces that we've been having to take up during shows," said Town of Lexington downtown venue promoter Walker Brewer.
According to Brewer, the pavilion will be able to host other functions in addition to the market once it is completed. "The uses can grow tremendously," he said. "Annual events such as Kid's Day in Lexington, this'll be a spot that they'll use greatly."
Before ground was broken on the pavilion, Lexington was no stranger to growth. "We've seen a great boost of overall foot traffic business on Main Street since the amphitheater has been built," said Brewer.
Many new restaurants have popped up in the historic block in the past few years. Brewer said the town is working with a hotel to come to Main Street as well.
The total cost of the project is $1.7 million, funded by tax revenue.
According to Brewer, a year-round market is also an idea for the future. The Icehouse Amphitheater is located at 107 West Main St.